Xvida's brilliant battery pack lets you charge iPhone wirelessly anywhere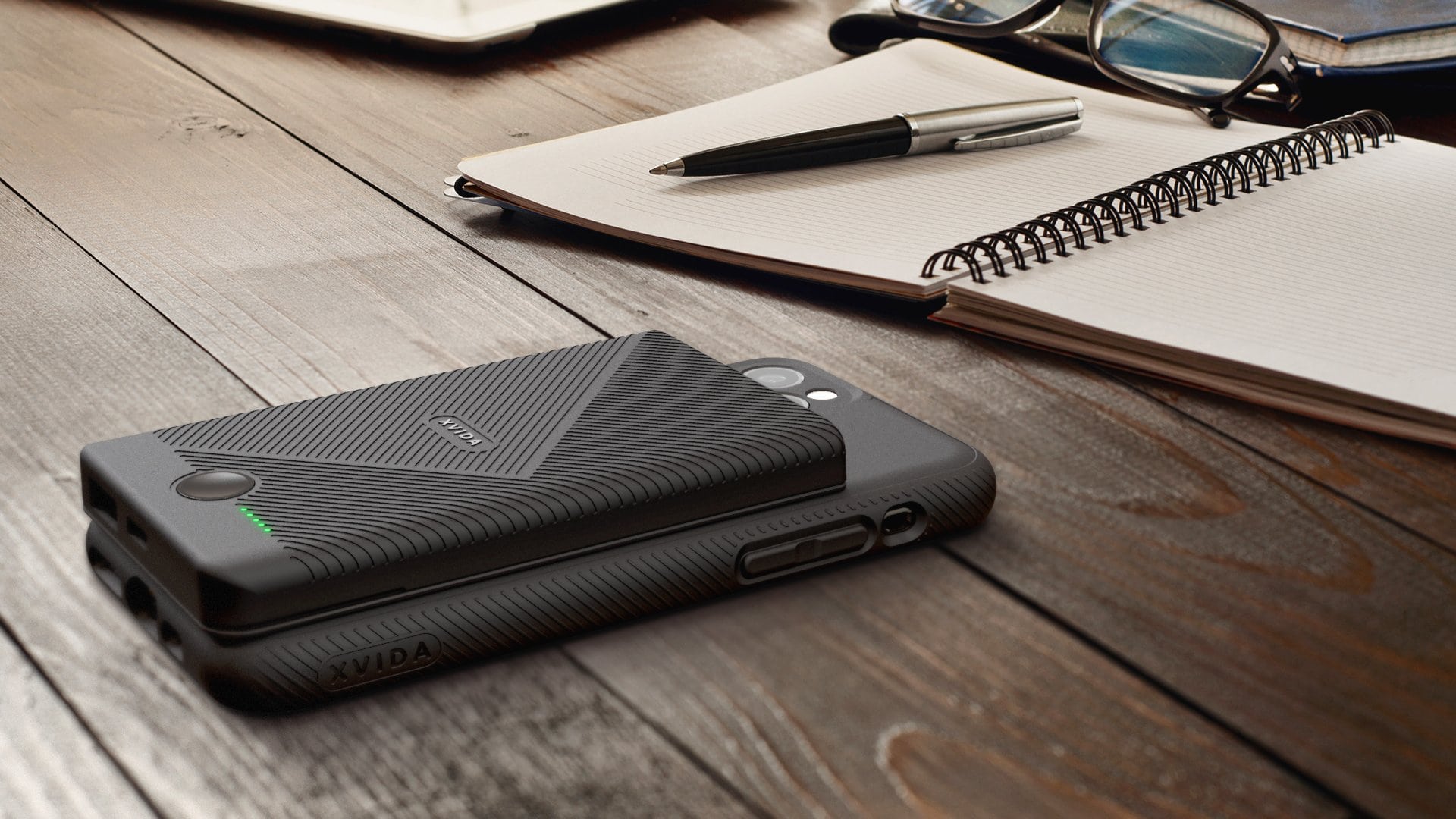 Portable battery packs are a must-have for anyone who finds their iPhone running low on juice before the day is done. But who wants to tackle tangled cables on the go? With Xvida's wireless charging battery, you don't have to.
This 4,000mAh power bank packs Qi charging technology, so it can top up your iPhone — and a whole host of other devices — without wires. Bag yours today from the Cult of Mac Store.
Few things are more frustrating than a dead battery before bed time. Most of us rely on our smartphones for almost everything, so we're lost when they suddenly die on us while we're still out and about.
That's why portable power banks are so useful. Not only will they give your smartphone hours of additional use before you make it to mains power, but they can also top-up your iPad, Apple Watch, handheld console, and more.
Xvida's does all that — but with a trick up its sleeve.
Xvida power bank swaps cables for Qi charging
This 2-in-1 battery pack has Qi technology built-in. So, when it comes to charging your iPhone and other compatible devices, you don't have to worry about using Lightning cables that are forever in your way.
Wired charging is an option if you need it, however. In fact, you can wirelessly charge your phone while juicing up a second device — like your smartwatch or tablet — over USB simultaneously. And you'll enjoy fast charging for both.
Xvida says its power pack can charge your iPhone to 80% in as little as 35 minutes. Its 4,000 mAh battery can also add hours of extra life to other large devices, or even charge an Apple Watch several times over.
A USB-C connector is used to charge the power pack itself. It supports power passthrough, so you can charge both the battery and up to two other devices at the same time.
Pair with an Xvida magnetic case
For added convenience, you may want to pair the power pack with one of Xvida's excellent iPhone cases. Built-in magnets allow both accessories to securely snap together as one.
This turns the power pack into a charging case of sorts. It means you don't have to leave your iPhone alone while it's charging; you can continue to use it as you normally would without worrying about it switching off at any moment.
The Xvida battery's small and compact design, which weighs a mere 4.6 ounces (130 grams) means it's ideal for travel. It will comfortable slip into any bag or jacket — or even a pants pocket.
Order your Xvida battery
You can order your Xvida 2-in-1 battery pack today from the Cult of Mac Store for just $39.99. We also offer Xvida's magnetic cases for iPhone XR and up — and a whole bunch of other great Xvida accessories — from just $25.