Protective case pairs 2021 Siri Remote with an AirTag so you can't lose it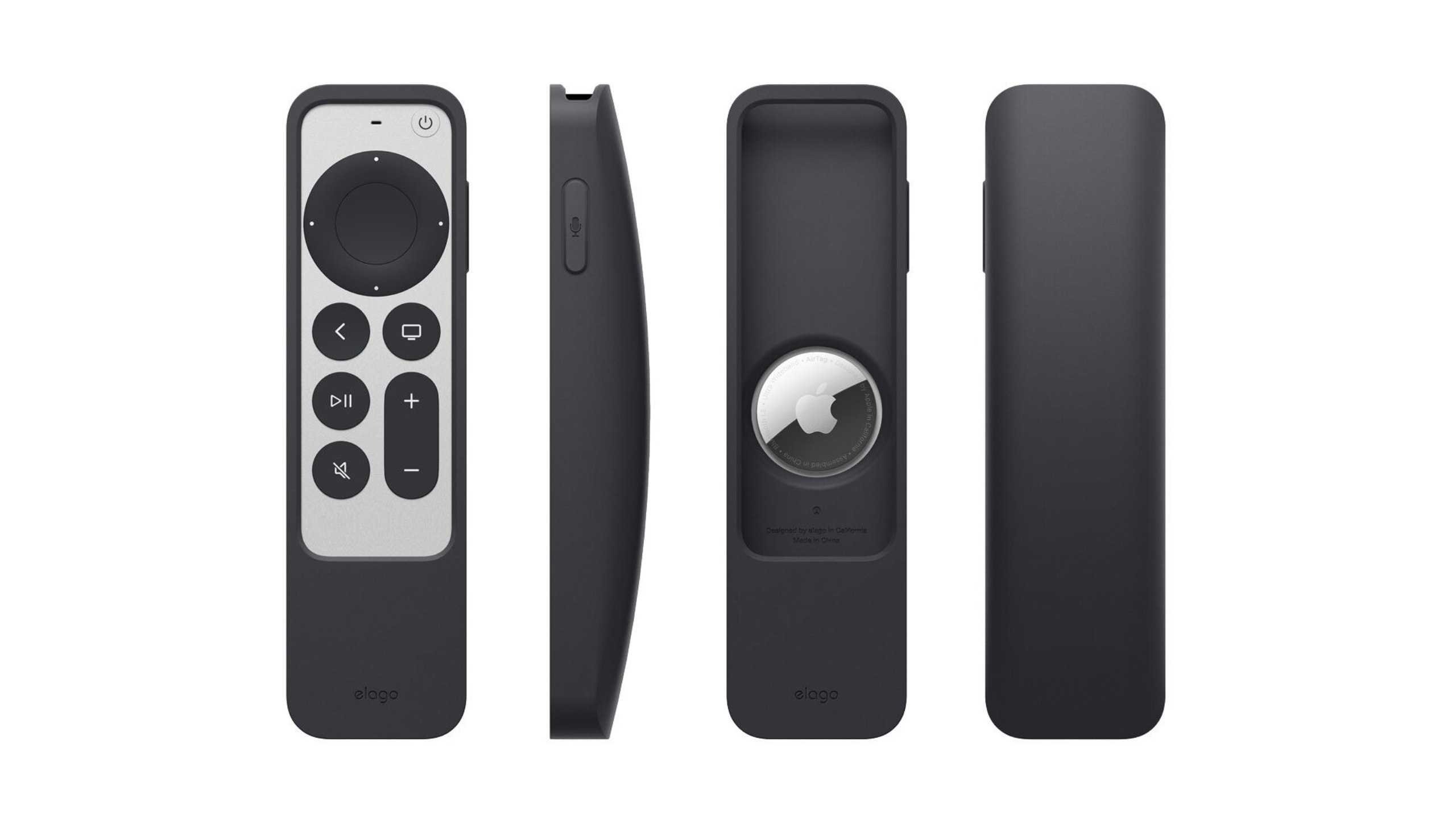 Forever losing your new Siri Remote for Apple TV? You should probably do something about that — like wrapping yours in this protective silicone case from Elago that also has room for an AirTag.
Priced at under $15, the R5 case keeps your sleek and slender remote in tip-top condition, and allows it to be easily tracked when it goes missing. It also makes your remote more comfortable to hold onto.
Bag yours today from the Cult of Mac Store.
Made from cool aluminum and measuring just a few millimeters thick, the 2021 Siri Remote is perhaps the nicest remote for anything ever made. But there is a downside to that design: It's so damn easy to lose it.
You'll never have to worry about that if you pick up the handy R5 remote case from Elago.
Keep your 2021 Siri Remote protected and tracked
The R5 is made entirely from high-grade silicone. It's flexible but sturdy to protect your Siri Remote from even the biggest drops, and soft so that it's comfortable to hold onto. Its contoured design also helps with that.
This makes the R5 case a joy to hold onto when you're playing Apple TV games, and it features an optional wrist strap to prevent it from being dropped. It's also designed to ensure your Siri Remote can't fall out of it.
The R5 case has another trick up its sleeve … or, in its back, to be more accurate. Beneath where your Siri Remote sits, there's space for an AirTag, so that when your remote goes missing (or a thieving guest "borrows" it), it can be easily tracked.
Bag your R5 case for Siri Remote today
Another great thing about the R5 case for Siri Remote? It's priced at just $14.99. You can order yours today from the Cult of Mac Store.