Twist-O-Flex Apple Watch band is a blast from the past [Watch Store]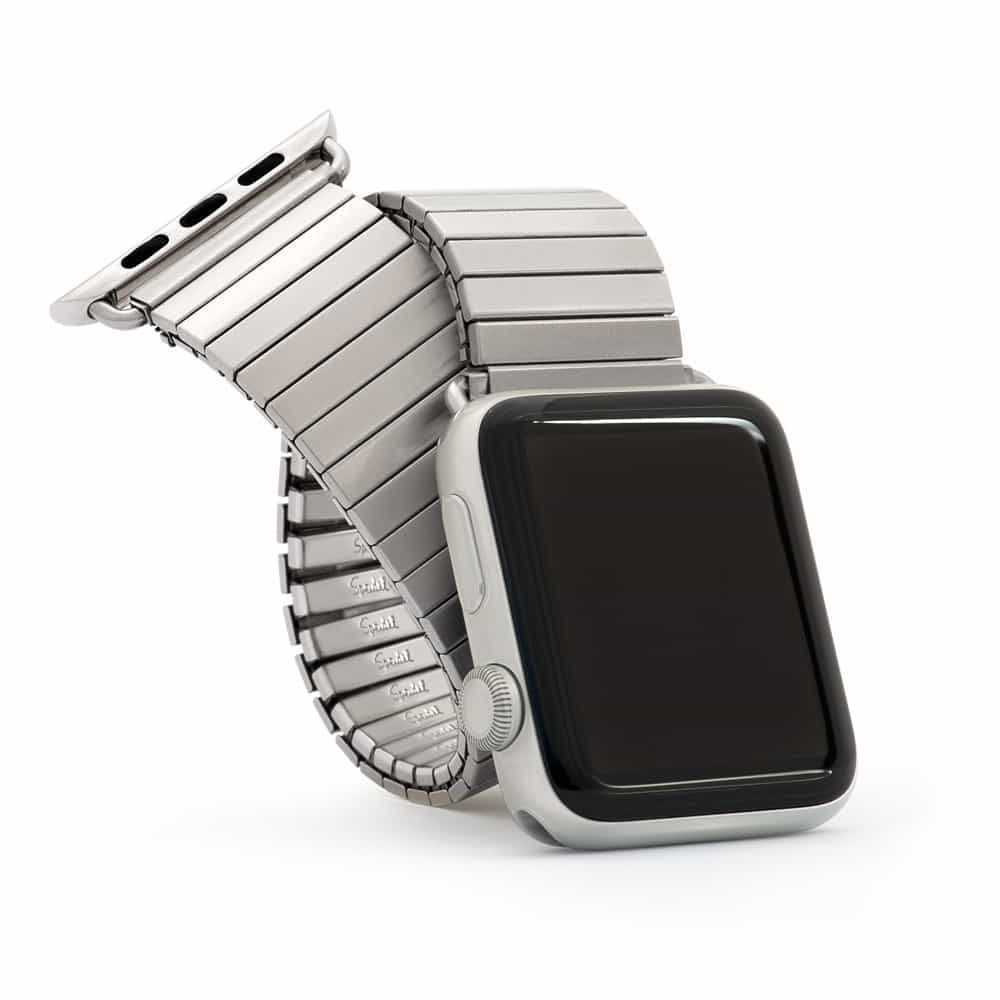 Best List: Speidel's Twist-O-Flex Stainless Steel Apple Watch Band
Vintage watch enthusiasts, take heed. The classic Speidel Twist-O-Flex watch band that was all the rage mid-century is now available for Apple Watch.
The twisty, stretchy stainless steel bands you remember dad wearing are now adapted for 21st-century smartwatch wearers.
We're very excited to re-introduce this modern take on a classic favorite in our Watch Store.

The traditional Twist-O-Flex for Apple Watch
Bring some old-school spirit to your Apple Watch with the Twist-O-Flex. The bands are stainless steel with a brushed satin finish, and fit both the 38 mm and 42 mm Apple Watch, and are compatible with both Series 1 and Series 2.
Like its predecessor, Speidel's metal band is comprised of two sets of links, engineered to stretch when pulled. The band expands a full 5 inches from its original size.
The Twist-O-Flex is super comfortable, and very easy to slide on and off.
One caveat: The links are a little tricky to remove. If you'd like to shorten the band, there are instructions for link removal.
Price: $50
Buy from: Cult of Mac Watch Store
Speidel provided Cult of Mac with a review unit for this article. See Cult of Mac's reviews policy; and check out more stuff we recommend in our Best List reviews.