Take your fitness and training to the next level with ActionSleeve
Apple Watch is the new paradigm of health and fitness in tech. It's a powerful workout companion and has revolutionized the way we calculate fitness goals and monitor health stats.
For those of us who want to take workout regiments to the next level, ActionSleeve may just be the answer. It moves Apple Watch from wrist to bicep, optimizing 100 percent wrist mobility for the most intense workouts.
Not to mention it's 10 percent off for a limited time on the Cult of Mac Watch Store.
Kickboxers, weight-lifters, cross-fitters, or any other gym head can fulfill their most intense workout with safety and efficiency. Don't believe us? Watch the video for yourself:
Think beyond the wrist
It may sound silly to wear your Apple Watch anywhere except the wrist, but for a lot of people an armband for Apple Watch just makes more sense.
Kickboxing is a great high-energy workout but the gloves completely cover your wrist. Weight lifting, Kettlebell training, and CrossFit often require you to tape up & protect your wrists, so Apple Watch is basically a no-go.
You don't want to go to the gym and take off your Apple Watch, missing out on all that great tracking and training data. With ActionSleeve, you can simply slide off your Watch bands, pop Apple Watch into the padded bumper and go. Your Apple Watch is safely off your wrist, but still part of the action.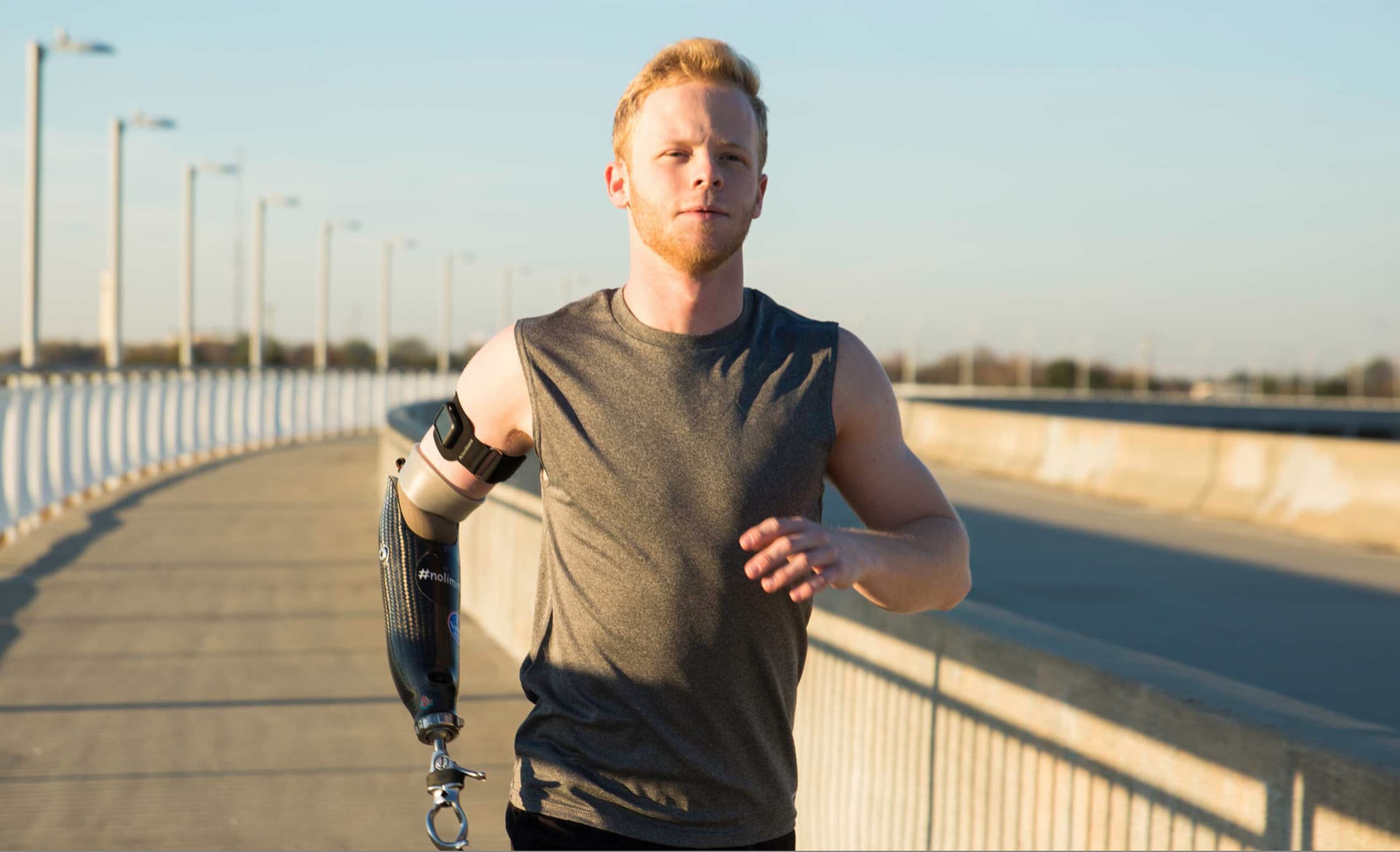 Twelve South's ActionSleeve, whose motto asks us to, 'think beyond the wrist,' does just that.
Cameron Massengale (pictured above), a fiercely competitive athlete and amputee, trains effortlessly with the addition of ActionSleeve's armband design. For many athletes, abled or disabled, versatility, mobility, and efficiency is key, and ActionSleeve checks all three.
Performance: Armband vs. wrist strap
Twelve South says your heart rate readings might become even more accurate than if you wore your Apple Watch in the "normal" location.
"When you flex your wrist or your watch band isn't tight enough, it can cause inconsistent readings or dropouts," the company said. "ActionSleeve holds Apple Watch tightly and securely to your upper arm — delivering more consistent skin contact and more accurate heart-rate tracking."
For fitness fanatics, obsessed with stats, ActionSleeve seems to provide this accuracy.
Not to mention the band itself feels soft and snug against the upper arm. Made of neoprene and silicone for comfort and durability, ActionSleeve makes the perfect workout companion.
Setup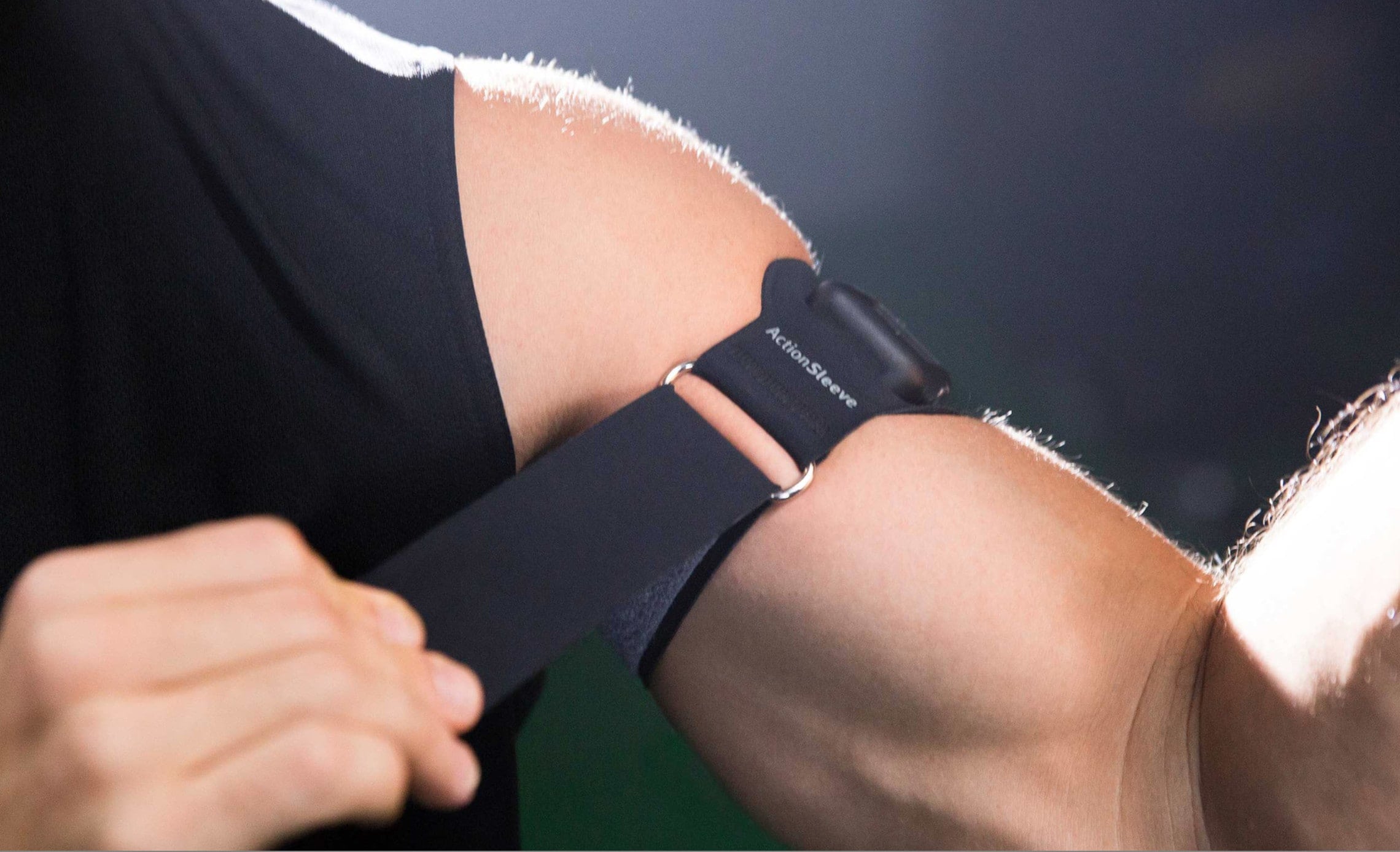 Setup is as simple as removing the straps from your Apple Watch and placing the device inside ActionSleeve's rubber frame.
The display and Digital Crown remain exposed so you can still see and use your Apple Watch while working out, and the heart-rate monitor works just as you would expect it to.
Grab your own ActionSleeve now for a limited time discounted price.
Price: $29.99, now $26.99
Buy from: Watch Store