Snag a glamorous Bucardo necklace for Apple Watch at a great new price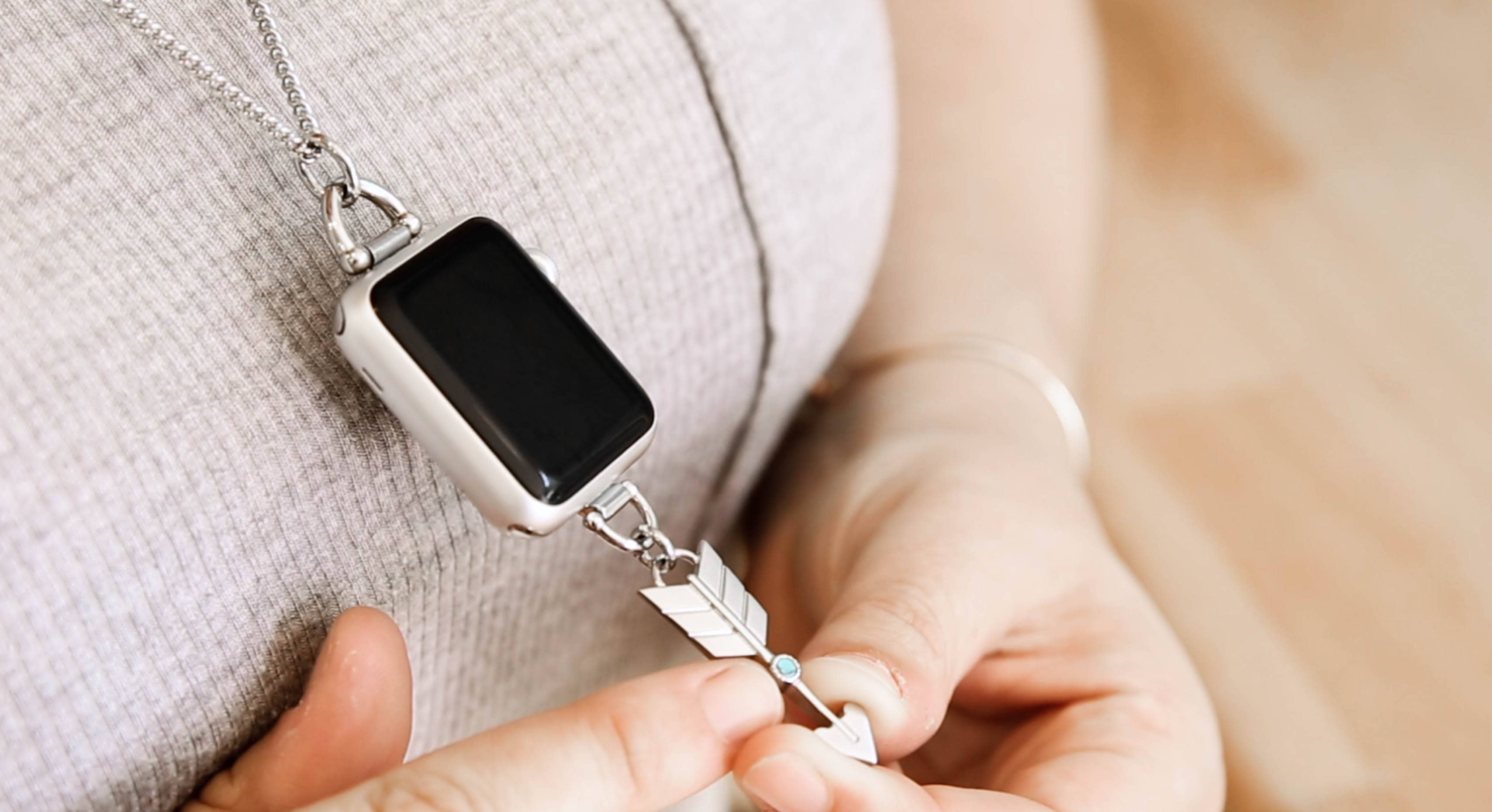 Bucardo has been slashing prices across its entire lineup of unique, luxury necklaces for Apple Watch. Get yours, made from premium materials and finished with Swarovski crystals, for as little as $49.
No one says you have to wear your Apple Watch on your wrist. Turn yours into the ultimate fashion accessory by combining it with a glamorous Bucardo chain and wearing it around your neck.
Available in a variety of stunning styles and silver or gold color options, each necklace is the perfect complement to your best outfit. And they're now available at their lowest prices to date.
Bag Bucardo chains at great prices
Bucardo necklaces now start at just $49 — less than half their original price — through the Cult of Mac Store. In fact, almost every style, with the exception of two that are $75, is priced at under $50.
Get yours with a subtle pendulum that's finished with Swarovski crystal, a love heart lock, delightful chain tassels, or Cupid's arrow. Or choose one of the pocket watch options that includes a front cover.
Each is meticulously crafted using only the best materials, so they're surprisingly robust — despite their elegant appearance. And all include charming little details that show care and attention went into each one.
Get yours for just $49
In Cult of Mac's review of the Bucardo locket, we wrote: "the locket takes its design cues from the way timepieces were originally worn, fusing Victorian-era sensibilities with a decidedly modern turn."
"An engraved star pattern dots this locket, inspired by the night sky. The center of each star is open to allow light to pass through."
Check out the entire Bucardo collection in the Cult of Mac Store, and pick up your Apple Watch necklace today for as little as $49.