Save a ton on these awesome AirPods and Apple Watch accessories
Elkson makes some absolutely terrific accessories for AirPods and Apple Watch, then goes and sells them at amazingly low prices. And you can get yours even less today from the Cult of Mac Store.
We've slashed up to 40% off of a number of Elkson's best products, including a protective AirPods case that adds wireless charging, an incredibly comfortable Apple Watch band, and more.
Who doesn't love affordable accessories? They're especially great when they're well-designed and and expertly made. And that's exactly what you can expect when you buy from Elkson, one of the Cult of Mac Store's most popular brands.
Elkson accessories are a steal at full price. But as part of our January sale, we're offering a number of them for even less. Here's what's on offer.
Save up to 40% on awesome Elkson accessories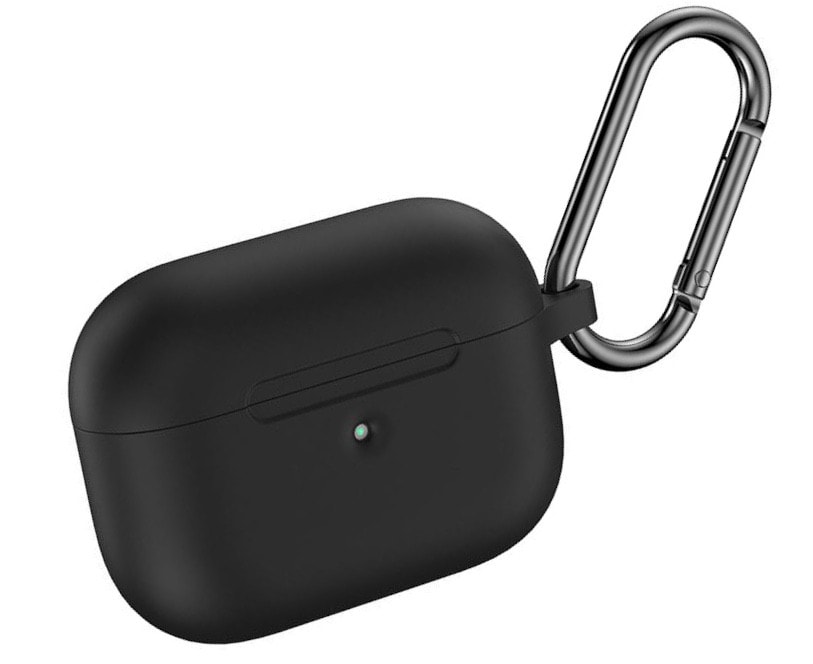 Silicone Bumper for AirPods Pro
Made from super-sturdy silicone, this case protects your precious AirPods Pro and prevents its shiny white case from getting all scratched.
It's easy to apply and fits like a glove. And it won't interfere with wireless charging or get in the way of the AirPods' Lightning port or charging LED. It also has a handy carabiner that lets you attach it to almost anything.
Buy from: Cult of Mac Store — $9.99 (from $12.99)
AirPods Wireless Charging Bumper
Don't fork out for Apple's pricey Wireless Charging Case for the first- and second-generation AirPods. Elkson's new bumper does the same job, and can be yours today for just $21.25.
Simply slip your AirPods into the case and you get wireless charging support in an instant. You can put them down on any Qi charging pad to top-up.
The case also protects your AirPods using a military-grade, dual-layer PVC and silicone design.
Buy from: Cult of Mac Store — $15 (from $25)
Silicone Sports Band for Apple Watch
The new Silicone Sports Band for Apple Watch fixes one of the biggest complaints users have with Apple's official option. It's also attractive, comfortable, and insanely rugged — and a steal at $11.25.
Whether you're jogging dusty planes, surfing crazy waves, or lifting heavy weights, the Elkson sport band is perfectly suited. And it uses a traditional buckle rather than the fiddly stud you'll find on Apple Sport bands.
Buy from: Cult of Mac Store — $11.25 (from $14.99)
These are some of the biggest discounts to date on these products, but they can't last long. This sale ends later this month, so enjoy it while you can!