Save 25 percent with exclusive offer on AluBase Wireless charger [Watch Store]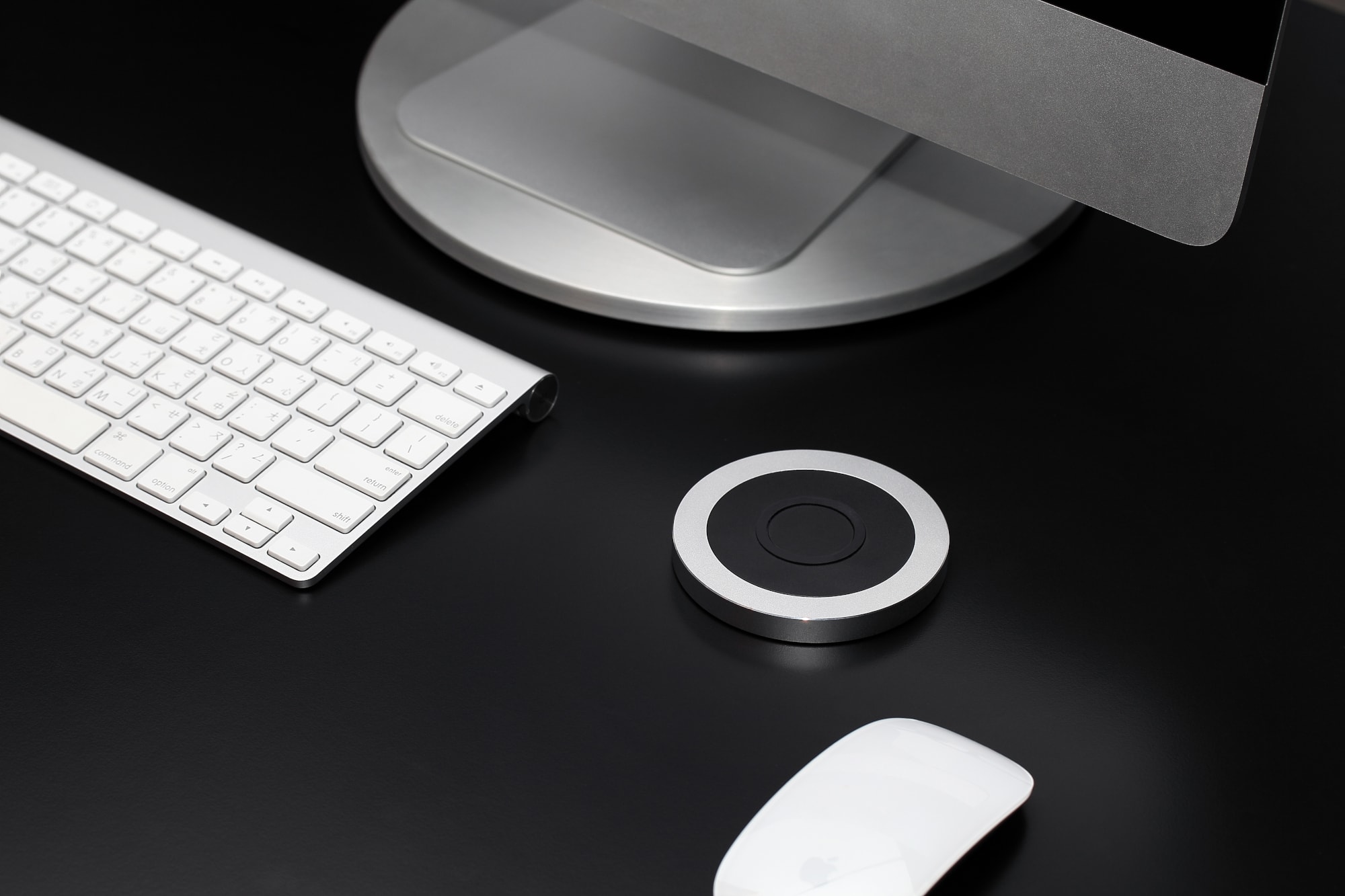 If you've been waiting for a deal on a great wireless charger, your patience has paid off! Our friends at Just Mobile have set up an exclusive offer for Cult of Mac Watch Store customers on the AluBase Wireless charger.
You'll save 25 percent on the AluBase with this special pricing. Normally $39.95, you can get the AluBase Wireless for $30. Add the optional fast charge power adapter for just $5 more. But don't delay too long! This deal is only good while supplies last. Read on to learn more about AluBase Wireless.
No need to remove the case, just drop your phone on the AluBase Wireless and get a charge.The AluBase Wireless high-speed mini-charger is compatible with all Qi wireless charging devices – including Apple 7.5W and Samsung 10W fast charge – so you get lightning-quick, cable-free power-ups.
The AluBase Wireless is finished in high-grade aluminum, with a soft-touch charging pad. Plug it into a USB port or optional AC adapter, place your smartphone on top and watch your pocket lifeline to the online world charge fast.
AluBase Wireless provides fast and secure charging for iPhone 8, iPhone 8 Plus, iPhone X, iPhone Xs, iPhone Xs Max, iPhone XR, and all other Qi-compatible devices. That means phones from Apple, Samsung, and a variety of manufacturers.
AluBase Wireless supports both Apple 7.5W Fast Charging and Samsung 10W Fast Charging,  when coupled with a QC power adapter. That's provided by the optional power adapter.
But if you don't have a QC power adapter, no worries. Hook up with a non-fast-charge adapter or a USB port, and AluBase Wireless will charge at 5W maximum.
And there's no worries about a case interfering with charging. AluBase Wireless will charge a smartphone in a case as long as the case is less than 5mm thick, and has no metal material it it. Keep in mind that the AluBase Wireless also has built-in foreign-object detection, so if your keys land on the charger, it will automatically shut off to prevent damage to devices or the charger.
Price: $30, or $35 with power adapter
Buy from: Watch Store