Save $20 on this brilliant charging stand for iPhone and Apple Watch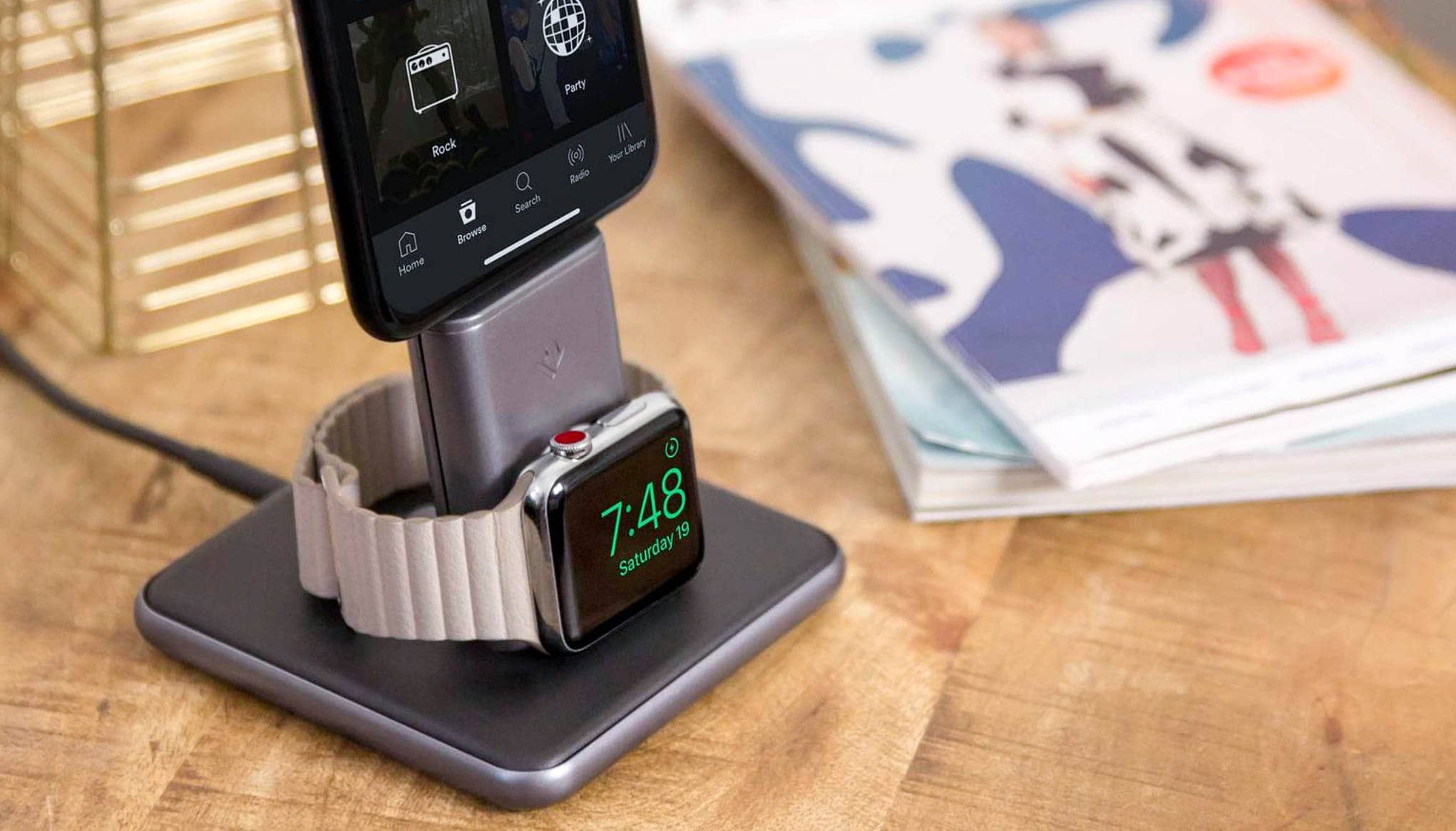 Clear cable clutter with the brilliant HiRise Duet stand from Twelve South. It charges your iPhone and Apple Watch simultaneously, and it looks darn gorgeous while it's doing it.
Order yours today and get $20 off the usual price.
No one wants their desk or bedside table to be overrun by charging cables. They get in the way, look unsightly, and have a tendency to slide off so you're forced to go fishing for them.
The HiRise Duet fixes all of that. It elegantly merges your most important charging cables into one simple stand, and sports a sleek design that looks good anywhere.
Twelve South nails it again
Twelve South has a reputation for making outstanding accessories for our favorite Apple devices. Each one is beautifully designed and built using only premium materials. And this one is no different.
The HiRise Duet is made from aluminum, with eye-catching leather accents that keep your Apple devices from getting scratched. And it's weighty, so it won't topple over like budget alternatives.
What we really like about its design is the way it holds your iPhone above your Apple Watch. This means the HiRise Duet takes up a lot less space than competing dual charging stands.
The fastest possible charge
The Lightning connector on the top of the stand delivers 15W of power to your iPhone for the fastest possible charge. It's 40% faster than using a wireless pad or a standard charger.
You can use any Apple handset with the HiRise Duet — including the bulky iPhone XS Max. And cases are accommodated by the adjustable Lightning connector and rear support.
The wireless charging disc at the bottom of the stand holds your Apple Watch in Nightstand mode, so you can see the time whenever you need it.
Get the HiRise Duet for $20 less today
We're huge fans of the HiRise Duet here at Cult of Mac, and we think you'll love it, too. But to make it even sweeter, we've just slashed $20 off its usual price tag at the Cult of Mac Watch Store.
Order yours today for just $79.99 — down from $99.99.