Protect your beloved AirPods Pro with this affordable silicone case
AirPods Pro might be the best accessory Apple has ever made. So you would be mad to let yours get beaten up in the bottom of your bag. Protect them with this wonderfully affordable silicone case.
Made from military-grade materials, the Elkson bumper keeps AirPods Pro free from scuffs and scratches. It also has a handy carabiner that lets you attach your beloved buds to almost anything.
The AirPods Pro case is made out of exactly the same shiny plastic as an original AirPods case. That means it scratches and scuffs just as easily. But it's not difficult to keep yours looking brand-new.
Elkson's silicone case wraps all the way around your AirPods Pro case to provide complete protection. And it costs just $12.99.
AirPods Pro bumper all the protection you need
The case lets you throw your AirPods into your bag, or slip them into your pocket alongside your loose change, without having to worry about the case getting all scratched up.
But for even easier access, you can use the included carabiner to clip your headphones onto any zipper or belt loop. They're always there when you need them, and you don't have to hunt them down.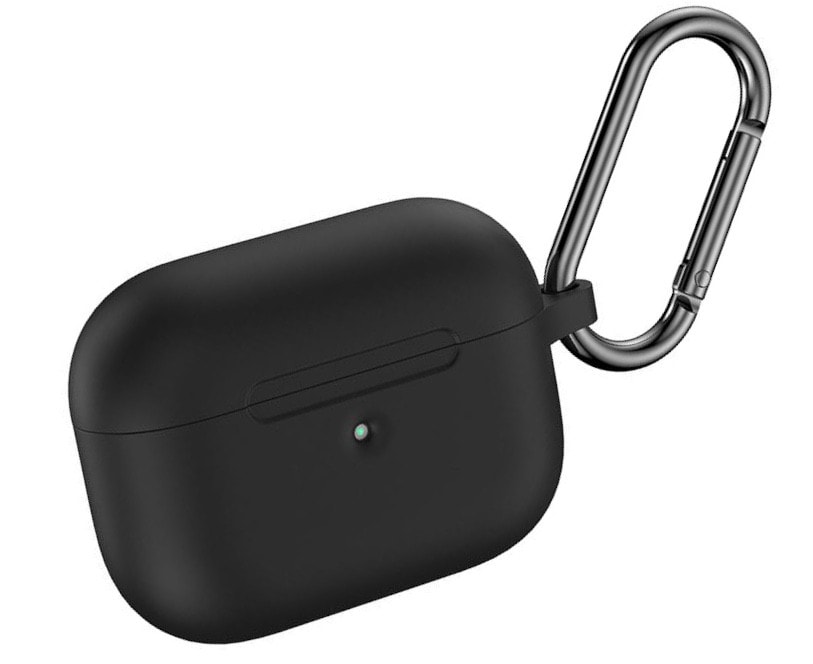 The Elkson bumper is slim and lightweight, so it won't suddenly make your sleek AirPods Pro too bulky to lug around. And it won't interfere with wireless charging, either.
Get your Elkson bumper for just $12.99
Order your Elkson silicone case for AirPods Pro today from the Cult of Mac Store. It's priced at just $12.99, which makes it an ideal stocking filler for any AirPods Pro owner.