New Year's sale slashes 15% off of everything from charging hubs to AirPods cases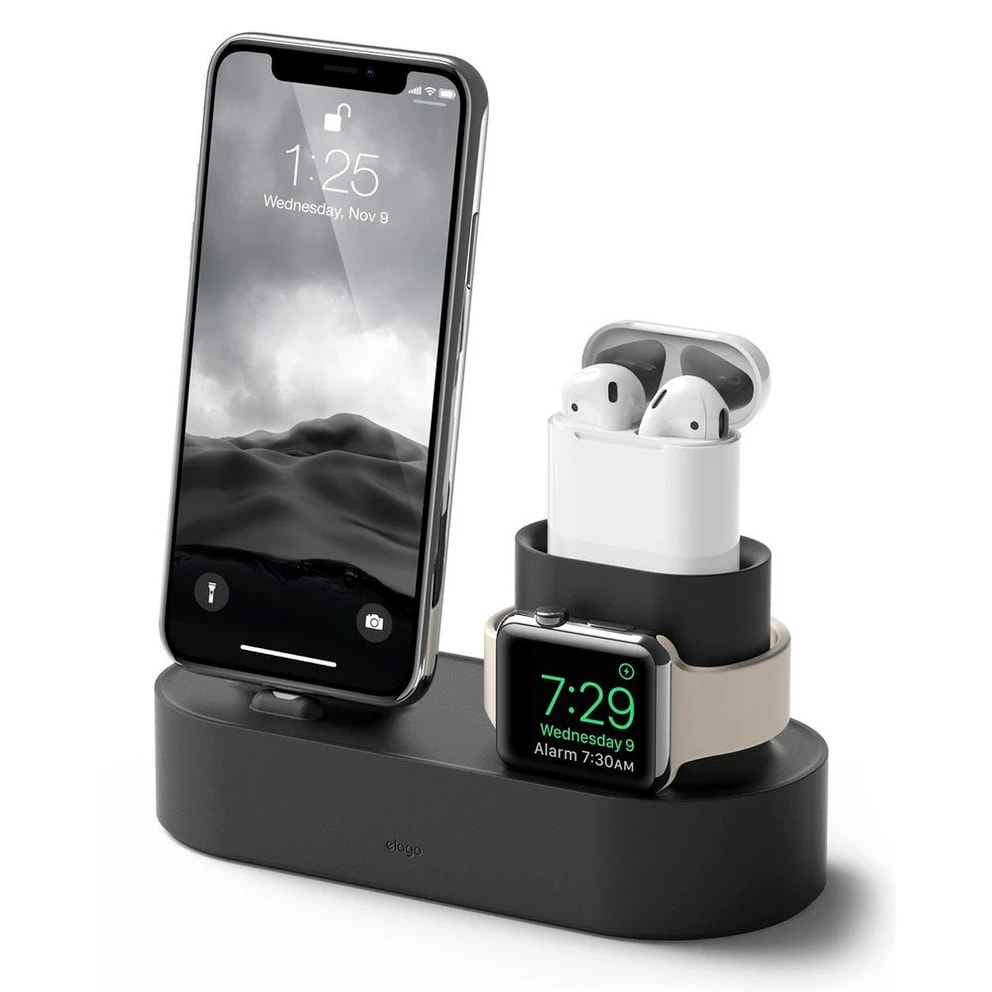 In a festive New Year's promotion, Elago is offering every accessory in the Cult of Mac Store — hundreds of items, all in one place — at 15% off through January 7. No matter what Apple products you may have received as gifts over the holidays, there's something for your in the sale. We cover some highlights below.
Elago New Year's sale
Let's say you recently received a new iPhone, an Apple Watch or a set of AirPods as a gift, or just treated yourself. Elago offers multi-device MagSafe chargers, an array of stylish cases and more. You can also get skins and cases for your MacBook Air or MacBook Pro. There are pads and keychain cases for your AirTags. And if you'd a like whimsical case for your AirPods or even your Apple TV remote, Elago has you covered.
See some examples of fun Elago products below. But be sure to check all the whole sale, too.
Elago 3 in 1 Charging Hub
Simplify your life with this three-in-one charging hub by Elago (pictured above). It can charge your AirPods (original series, not AirPods Pro), Apple Watch, and iPhone in one sleek setup.
The charger's compact design makes it the perfect accessory to have on your bedside nightstand or on a work desk. The silicone material is durable and non-toxic.
See Cult of Mac's review.
Price: $24.99 $21.24
Where to buy: Cult of Mac Store
Elago R4 Retro Apple TV Remote Case
Elago, keen to bring something new to Apple TV remote cases, recently introduced the new R4 case — inspired by the classic console controller.
Not only does the case turn heads, but it also offers great protection from everyday use. Premium silicone protects your Apple TV remote from dust, dirt, drops, and oils from everyday use.
Price: $14.99 $12.74
Where to buy: Cult of Mac Store
Elago 1 & 2 Mini Cars AirPods Case
Buckle up and get ready for the road trip! Elago brings a fun, new design for your AirPods 1 and 2. Don't leave on your trip without being properly prepared with Elago's new Mini Car Case.
And it's even more than meets the eye. Its headlights and taillights glow in the dark. The case is durable and offers great drop protection. Made from premium silicone, this case was meant to last a lifetime. And you have access to all functions and features of your AirPods with the case on. You can charge wirelessly or plug the Lightning cable through the back license plate.
Price: $15.99 $13.59
Where to buy: Cult of Mac Store