Mujjo Sleeve offers pretty, premium protection for your MacBook
Lovingly wrap your MacBook in a gorgeous Mujjo Sleeve for protection on the go.
Made from soft felt and high-grade leather, it keeps your pricey notebook from picking up scuffs and scratches. It's also beautifully slim, so it won't take up too much room in your backpack.
Mujjo is famous for its premium leather iPhone cases. They're some of the best money can buy, and they last a lifetime. But that's not all Mujjo makes. It does a great job of protecting your MacBook, too.
The Mujjo Sleeve, available for the 13-inch MacBook Air and both versions of the MacBook Pro (Retina only), is a great way to keep your laptop looking tip-top while you travel.
Mujjo Sleeve keeps your MacBook safe
The Sleeve is mostly made of felt to ensure your MacBook won't get scratched inside it. A large leather flap, secured by a single snap button, prevents your machine from sliding out.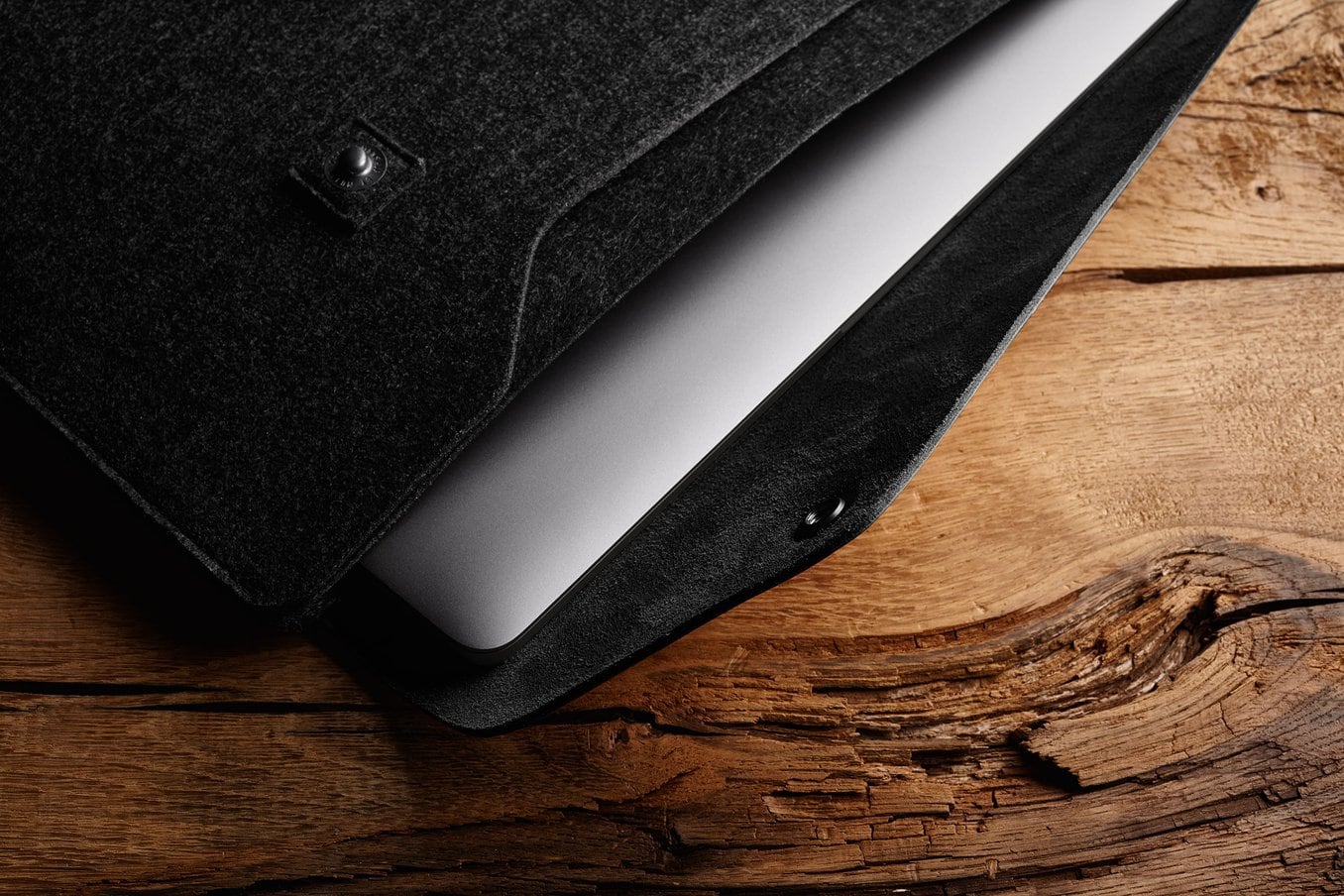 Rivets and precise stictching make the Sleeve super-strong, while integrated storage components allow you to carry documents, headphones, and other essentials.
You will also find dedicated slots for credit, debit, and SD cards.
Even with all those pockets filled, the Sleeve is slimmer and lighter than a traditional laptop bag. It'll slide easily into most backpacks or briefcases.
Get yours today
You can order your Mujjo Sleeve today from the Cult of Mac Store. Prices start at $78, and worldwide shipping is available.