Limited-edition Cult of Mac band is the ultimate Apple Watch upgrade
The new, limited-edition Bay Blue Leather Apple Watch Band by Cult of Mac is everything you could want in a luxury Apple Watch upgrade.
The gorgeous leather strap is meticulously handmade by a master craftsman from start to finish, using only the finest calfskin leather, robust metal buckles and adapters, and precise stitching for the finest finish.
Only a small number are available, so bag yours today from the Cult of Mac Store before they're all gone.
Each Cult of Mac band goes through a painstaking, 60-step manufacturing process before it makes its way to the customer. Every inch of leather is carefully pressed, heated, and treated to ensure it is uniform, retains its shape over time, and is strong enough for everyday wear.
Bag your limited-edition Cult of Mac band
With this limited-edition model, that leather is combined with an exclusive bay blue backing and stitching that's carefully applied by hand. It not only helps hold everything together, but it provides a subtle accent that compliments the strap's high-end design and helps make it absolutely unique.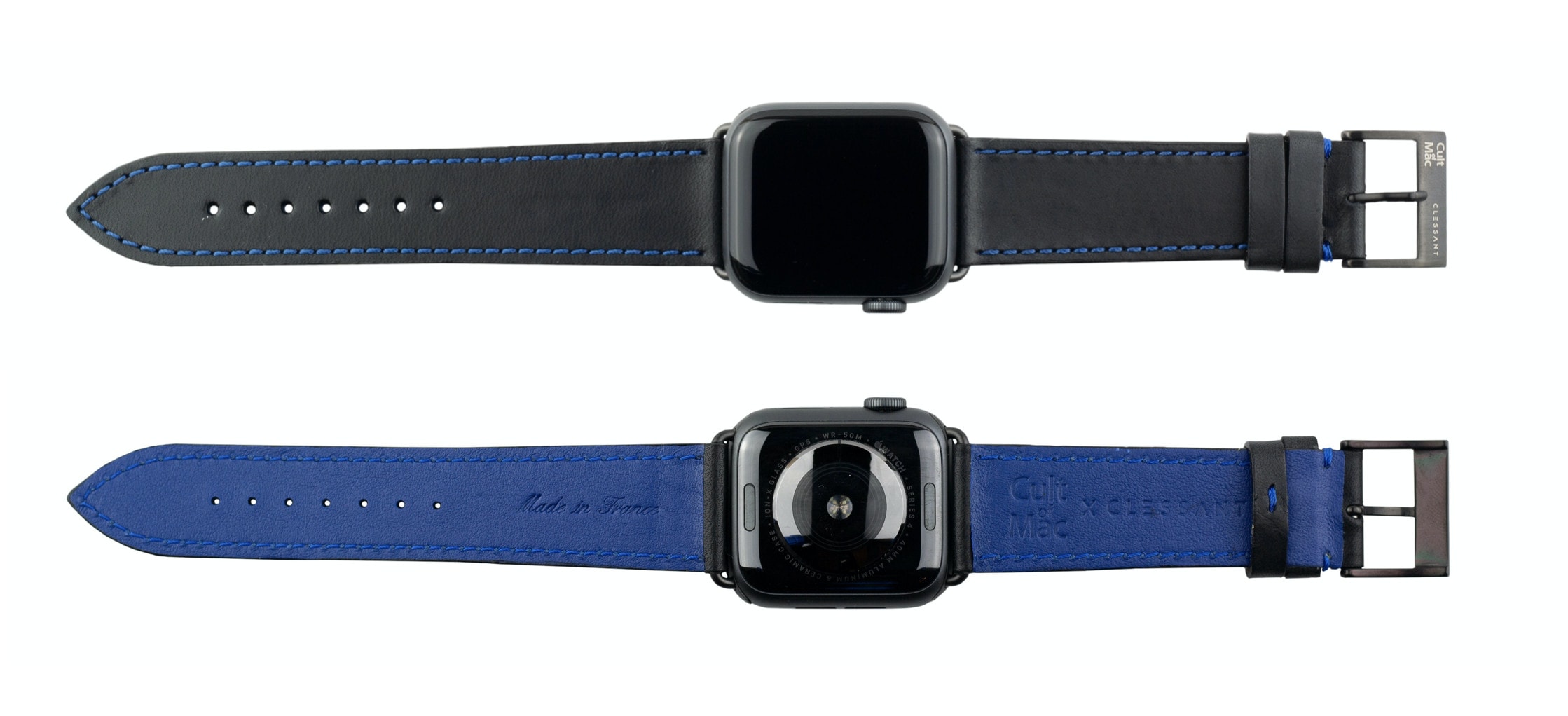 After holes have been pressed into the band, its fixtures and fittings — available in stainless steel or aluminum and finished with Cult of Mac branding — are added. You can order yours in silver, space gray, space black, gold, or rose gold to match your Apple Watch.
The end result is a luxurious leather band that looks terrific, and more importantly, feels incredibly comfortable on your wrist. It's soft, lightweight, and hard-wearing, so whether you're spending all day in the office or enjoying a weekend in the woods, it won't let you down.
Order yours today — only from the Cult of Mac Store.