Last chance: Save on Twelve South accessories for iPhone, Mac
Treat yourself to some awesome new Twelve South accessories and save 20% in the Cult of Mac Store. Everything is discounted — from AirPods and iPhone cases to brilliant MacBook stands.
But be quick! This sale ends on Wednesday, September 11.
Twelve South has a great reputation for making some of the finest, most attractive accessories for Apple products. We've long been big fans of its goods, and Cult of Mac Store customers love them, too.
It's hard not to. All Twelve South products are distinctive, brilliantly made, and built to last. They're even better when you can get them at a full 20% off the usual price.
Save 20% on Twelve South in the Cult of Mac Store
Every single Twelve South product in the Cult of Mac Store is currently discounted. This includes the handy AirFly Pro adapter for AirPods, the stunning SurfacePad case and HiRise charging stand for iPhone, and the sturdy, space-saving BookArc for MacBook.
Other highlights include:
AirSnap for AirPods
The delightful AirSnap case ensures your AirPods are protected from scuffs and scratches, and includes a handy clip that lets you attach your beloved buds to any bag or zipper. It comes in a range of gorgeous color options, all made from fine leather.
Buy from: Cult of Mac Store — $27.99
HiRise Wireless for iPhone
HiRise Wireless offers the fastest possible wireless charging for iPhone and other Qi-compatible devices. It holds your iPhone upright so it's easy to see, and ships with all the cables you'll need.
What makes the HiRise Wireless special is that its wireless charging pad can be removed. So when you travel, you can leave the stand at home but take the pad with you for top-ups on the go.
Buy from: Cult of Mac Store — $63.99
Curve SE for MacBook
The Curve SE stand is ideal for anyone who uses a MacBook at their desk. It elevates your machine so that it's easier to see and more comfortable to use, and it goes great alongside external displays.
Buy from: Cult of Mac Store — $47.99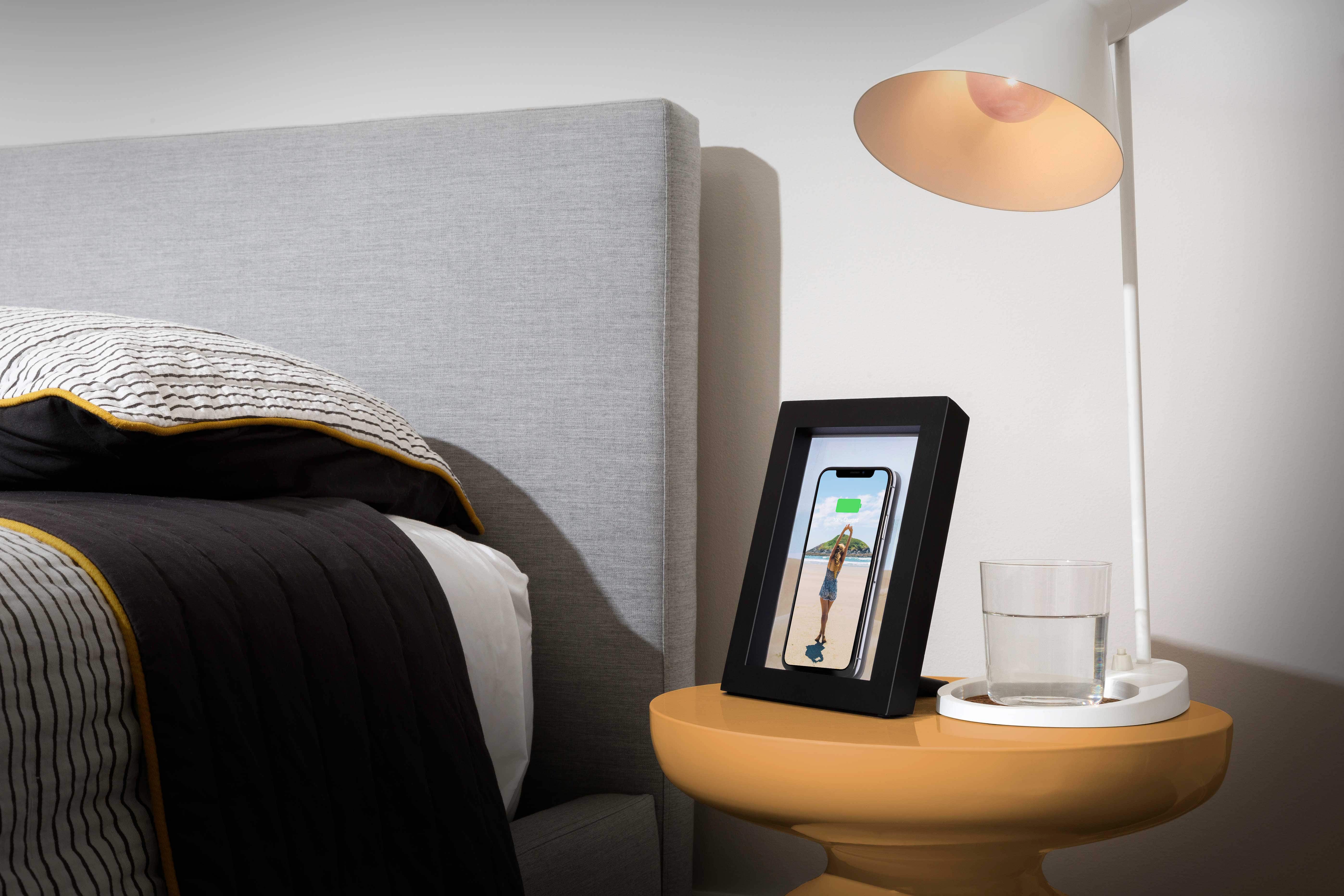 PowerPic for iPhone
PowerPic looks like any other picture frame at first glance. It comes in black or white, and it looks right at home on any desk or bedside table. It also lets you showcase your own photos — but that's not all it's good for.
PowerPic's party trick is that it contains a hidden wireless charger. When you stand your iPhone or any other compatible device inside it, it charges up and looks incredibly cool while it's doing it.
Buy from: Cult of Mac Store — $63.99
Sale ends soon!
Sadly, we can't run this discount forever. It must end on Wednesday, September 11, so enjoy it while you can! Check out the entire Twelve South range in the Cult of Mac Store today.