Juuk's aircraft-grade aluminum Apple Watch band is ready for takeoff [Watch Store]
When Eugene Ho first saw the Apple Watch, it made him think of a jukebox. If the watch piece is the player then the wristband is like a song that can be changed according to taste and mood.
Ho is building a band brand, Juuk Design, that acknowledges the watch wearer who likes to change bands on a whim. The latest Apple Watch band from Juuk is the Ligero — an aircraft-grade aluminum link band designed in eight vibrant finishes that will complement the aluminum Apple Watch model in both Series 1 and 2.
The entire colorful Ligero collection is now available in our Watch Store. Enter the code Juuk2017! at checkout for a 10 percent discount.
A band with lightweight strength
Ho has worked for major watch brands in product development since 1997 and his first line of stainless steel bands for Juuk — launched last year after a successful Kickstarter campaign — received impressive reviews from customers and bloggers.
The Apple Watch is considered the most popular smartwatch in a space that has been slow to generate excitement. Sales are expected to climb as smartwatches, the Apple Watch in particular, gain more independence from being tethered to a phone.
But while picky tech types threw shade on the Apple Watch for a lack of innovation, Ho saw a genius detail that, while unnoticed by many consumers, created a buzz in the watch industry — simple "swap-ability" of bands.
"I thought it was brilliant," Ho said. "None of us in the watch industry ever thought of that. There have been a few solutions that required a pen or tool to push the spring mechanism to release it, but nothing as ingenious as Apple's two-stage mechanism which allows easy insertion that's never been done before."
And thus the tiny screen, initially considered vanilla by fashion critics, could be dressed up, unique and attractive.
Juuk Design, thanks to Ho's contacts in the watch industry, partners with factories that supply many of the Swiss brands.
The new aluminum bands come in Cadmium, Cobalt, Cosmic Grey, Obsidian, Ruby, Silver, Tyrian (purple) and Viridian (green).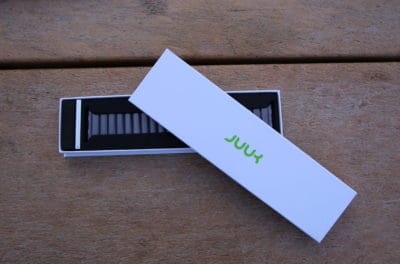 Made from 6061 series aluminum, the Ligero is incredibly strong yet lightweight. Extra capsa pins and a proprietary adjustment tool are included with every Juuk band, and make any size adjustments very easy right out of the box.
"We go to great lengths to make everything perfect," Ho said. "We feel that as a fashion accessory, it is better to just look right or it will look cheap."
Enter Juuk2017! to enjoy a 10 percent discount on the Ligero and other great Juuk straps. 
Price: $119–$129
Buy from: Cult of Mac Watch Store
Juuk provided Cult of Mac with a review unit for this article. See Cult of Mac's reviews policy; and check out more stuff we recommend in our Lust List reviews.