How to set up noise alerts on your Apple Watch
In watchOS 6, your Apple Watch can monitor the noise levels around you, and warn you when things get too loud. This is an essential tool to help people who work in noisy environments avoid hearing damage, but it's also a handy safeguard against excessive noise for anyone.
Here's how to set up Apple Watch noise alerts.
How to monitor environmental noise with Apple Watch
You can set up Apple Watch's incredibly accurate noise monitoring on the watch itself (Series 4 or 5 required), or in the Watch app on your iPhone. On the watch, open Settings, then scroll down to the Noise section. In the iPhone app, scroll down in the My Watch section until you see Noise, and tap it.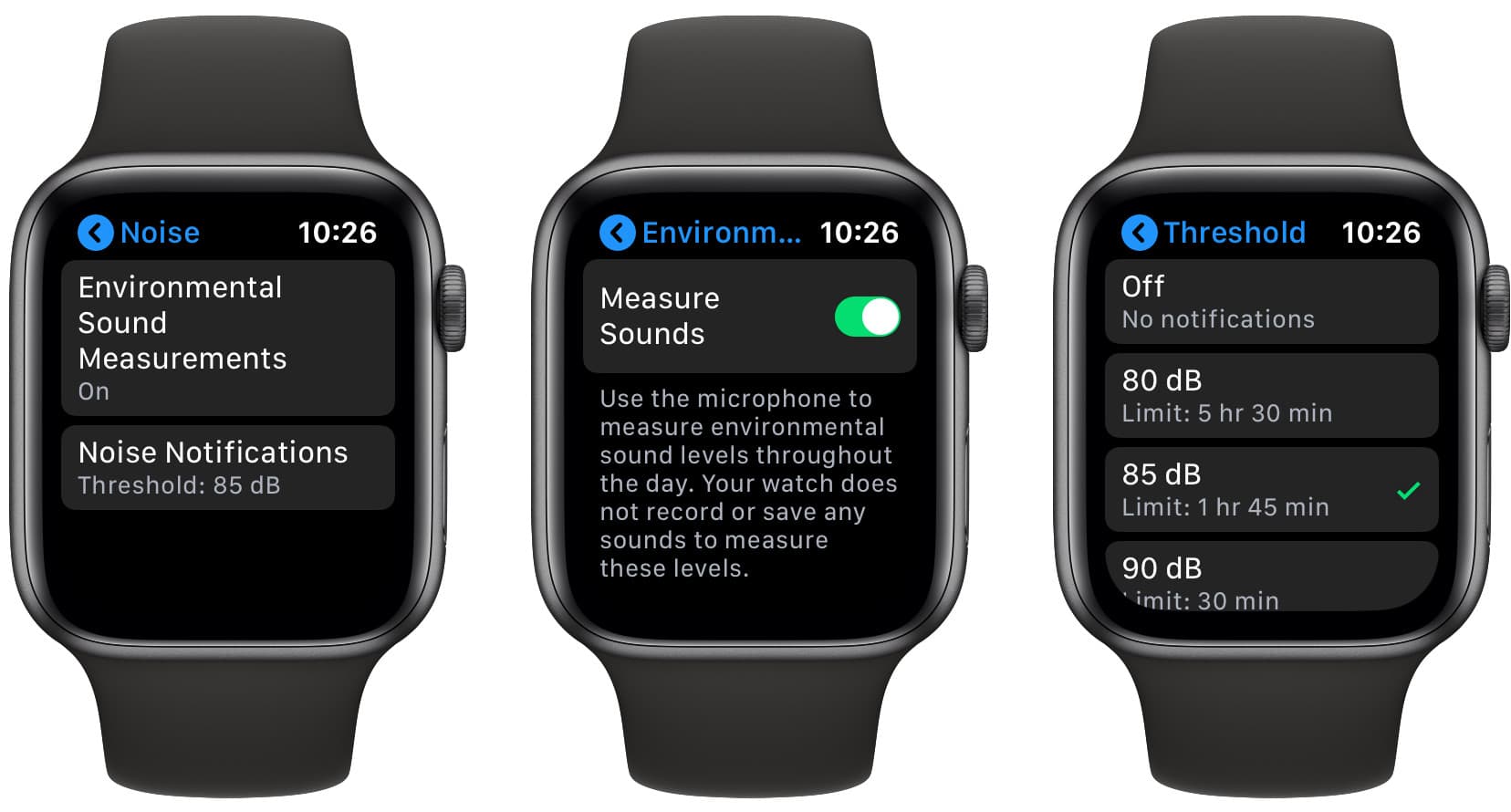 The first step is to toggle the measurement switch to the On position. Then, choose your Noise Threshold. If you have no idea what the threshold should be, tap the link to read a guide on noise levels and noise monitoring on the Apple Watch.
If you can't be bothered to read that guide, then the options in the app still give you some info. Each sound level (measured in decibels) has a guide number next to it, telling you roughly how many minutes of daily exposure are safe at that level.
Now, just go about your business, and your Apple Watch will listen to the world around you. If things get too loud, you'll see an alert and get a haptic tap on your wrist. The alert will tell you the level of sound the watch detected, and give you advice on how long you can be exposed before bad things happen to your ears.
Add a Noise complication for easy monitoring
If you like, you can add Noise complications to your watch face. There's a small, circular complication which gives you a number in decibels. And if you're using one of the Modular faces, you can put a decibel-o-meter on the screen. It looks like this:
For most folks, the Apple Watch noise alerts will only trigger at rock concerts or when passing a noisy construction site. But if you work in — for example — a music venue or on a construction site, then these alerts might help save your hearing. And for everyone else? Perhaps you'll finally be able to prove that your techno-loving neighbor really is a complete sociopath.