How to enter Mac passwords with your Apple Watch
You know how you can double-press the side button on your Apple Watch, and then wave it over a contactless terminal to pay with your credit card? Wouldn't it be great if you could do the same with your Mac login password? Instead of having to type your password to authenticate yourself, you'd be able to double-tap the Apple Watch's side button to do it instantly.
Well, now you can do exactly this — if you're running macOS Catalina.
How to use your Apple Watch to enter Mac passwords
This tip comes to us via Mac writer Kirk McElhearn. And the good news is, if you already use your Apple Watch to unlock your Mac automatically, then you don't need to do anything. Anytime the Mac needs your admin password (the one you use to log in to your Mac and to authenticate yourself when you change certain settings), you will get a little haptic tap on your wrist and this dialog box will pop up on your Mac's screen:
Then you have two options. You can double-press on your Apple Watch's side button to authenticate, or click on Use Password… to do just that.
What about Touch ID?
The "bad" news is that if you have a Mac with Touch ID, you get three options instead of two. Even if you're wearing your Apple Watch, you will be prompted to put your finger on the Touch ID sensor via the dialog box below: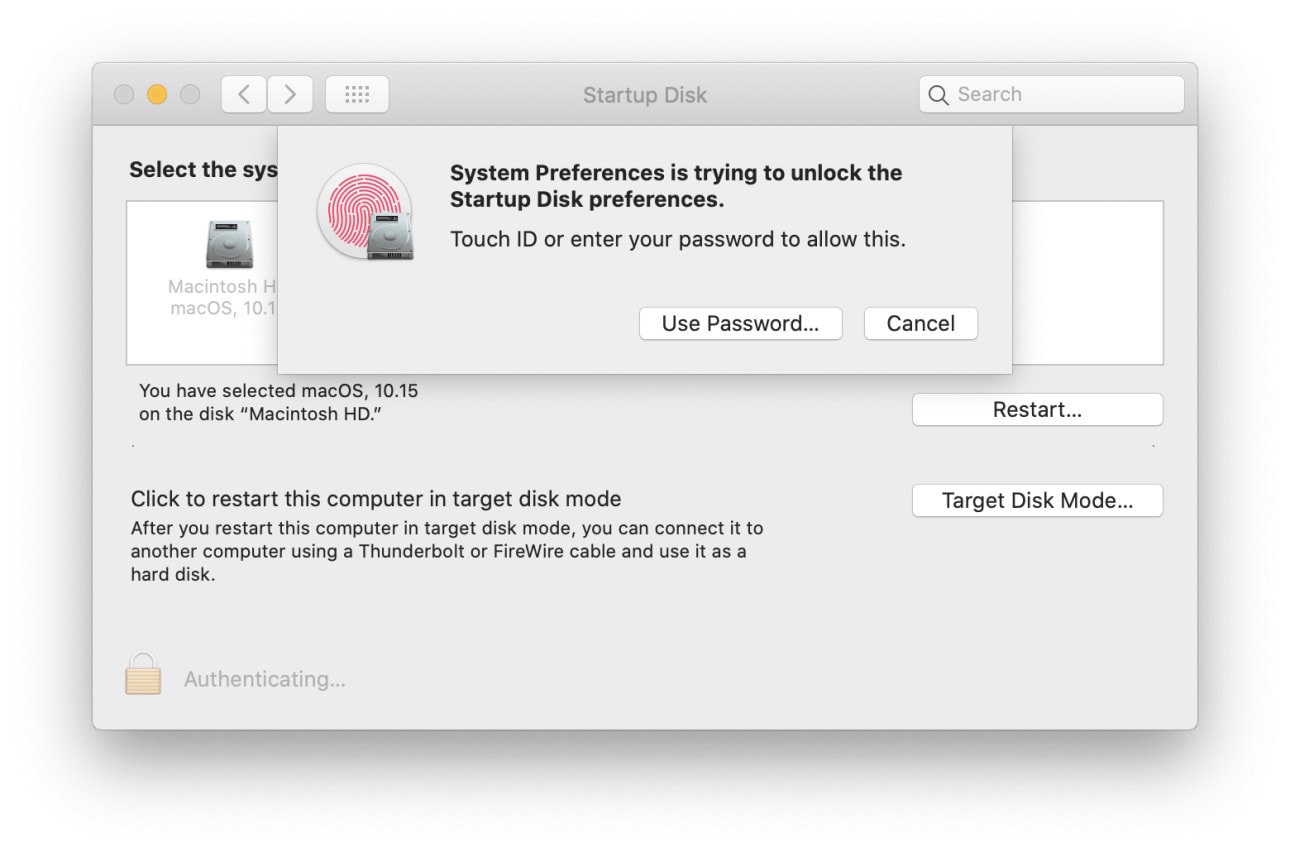 At the same time, you will feel (and hear) the Apple Watch's taptic prompt. You get to choose between double-pressing the watch's side button, touching the Touch ID sensor, or going old school and typing in your Mac login.
In practice, it doesn't really matter. After all, is it more or less convenient to double-squeeze Apple Watch than to lay a finger on a sensor? The Apple Watch allows automatic screen unlock, just like Face ID on the iPad. It just happens, with no interaction from you. But to confirm your intent to authenticate, the watch requires that you explicitly allow the action.
Between this, and the new Sidecar feature in macOS Catalina that lets you use your iPad as an external display for your Mac, Apple is really making it easy to use all your Apple devices together.