Hands on with Ottm's wonderful wooden Apple Watch band [Video]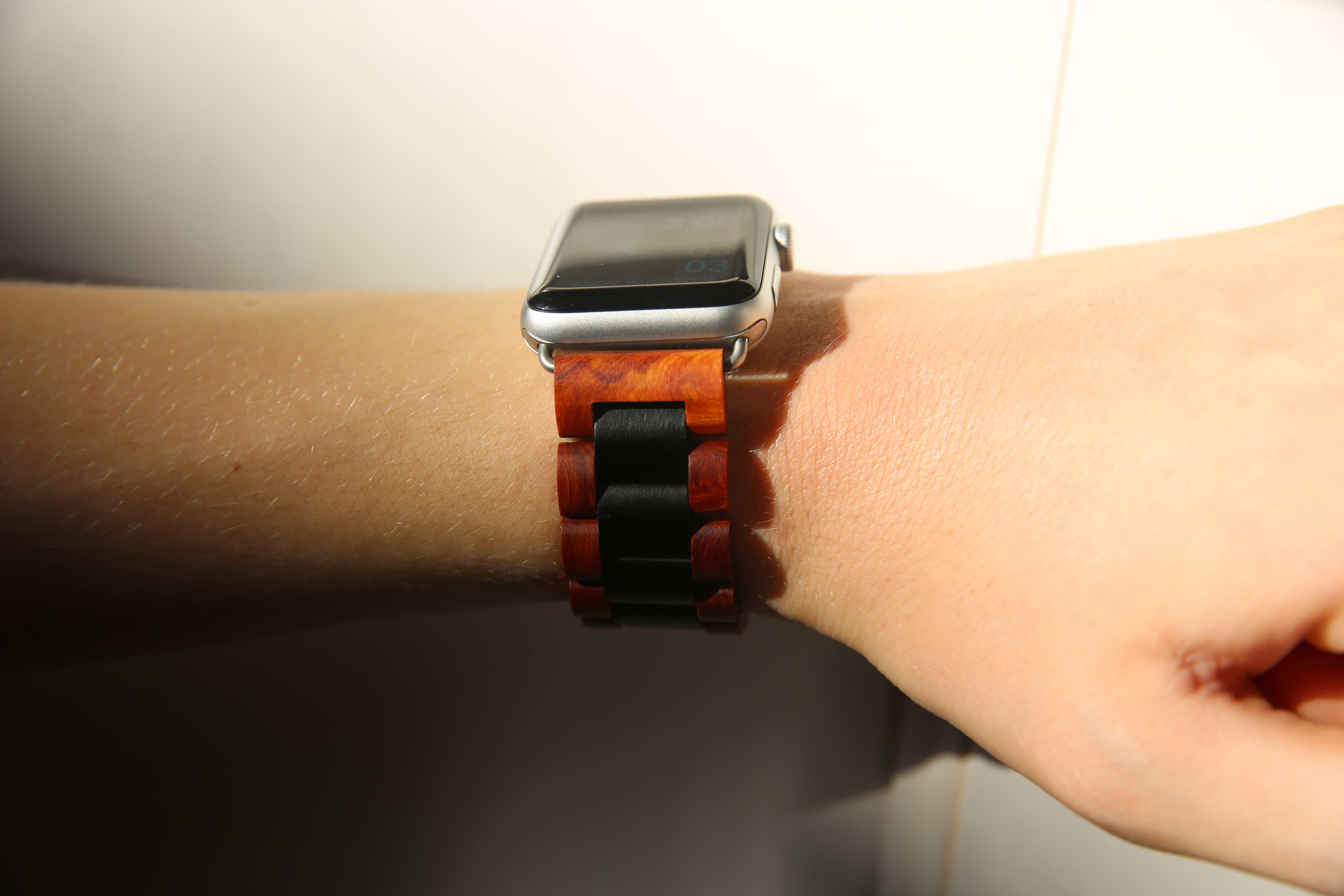 In the world of watch straps, we think Ottm, a manufacturer of wooden Apple Watch bands, offers one of the best unboxing experiences.
The box itself is plain and simple, but the package is thoughtfully designed, containing extra links and a pin removal tool that makes it very easy to adjust your new band.
The bands are awesome, too. Made from zebrawood and/or sandalwood, each hand-finished strap is eye-catching, comfortable and unique.
We made a video to show you what to expect. Check it out above.

Ottm's bands are a classic link bracelet design inspired by luxury Swiss watches.
The bands are made from two eye-catching hardwoods: zebrawood from west Africa, which has a striped zebra-like grain; and sandalwood from Asia, with a distinctive and long-lasting fragrance. Each band has a unique grain pattern, and is hand-finished and treated with tung oil.
Founder Mark Adams of Santa Cruz, Calif., initially launched the bands with a successful $30,000 Indiegogo campaign.
He spent months in China living next to the factory, overseeing the production process and inspecting all the bands. He visited the Dalingshan wood market and the metal injection molding plant where the brushed stainless steel buckles are made.
The result is distinctive and handsome bands that look and smell good and are surprisingly affordable.
Prices are $39.99 for the zebrawood band; $39.99 for sandalwood/zebrawood; and $49.99 for sandalwood.
Ottm's bands are available on the Cult of Mac Watch Store in both 38mm and 42mm sizes.
Note: Ottm does not ship internationally! To ensure domestic delivery before the holiday, please shop before December 15.