Give big love and soul to your Apple Watch with these rustic, hand-crafted bands
Sourcing the best Apple Watch bands and accessories for Cult of Mac readers is a huge priority for our Watch Store. We hit the mark with Strapley's distressed-leather bands for Apple Watch, available at our Watch Store just in time for the holidays!
These stunning bands are crafted in-house and look like no other Apple Watch band on the market. Equally elegant and rustic, they're versatile enough to elevate your Apple Watch. Don't believe us? Check out our unboxing video:
Strapley: Gorgeous craftsmanship from the heart
Strapley started in 2016 in sunny Laguna Hills, CA, by a group of friends who began hand-making leather bands for family and friends. That small circle of supporters grew and others began inquiring about the uniquely designed straps. Today, the company has downsized its web presence to get back to the novelty of what made Strapley great from the start — making beautiful bands that are not mass produced.
"We want to stay true to our individuality and keep our customer channels at a minimum," says Vinh Nguyen, Strapley's founder. "This isn't a means to monetize, but a way for us to do what we love."
That love is evident in each and every Strapley Apple Watch band. Built by hand from 100 percent vegetable-tanned leather sourced from France, these bands are supple, strong and a delight to wear.
Marked by a high oil content, vegetable-tanned leather ages beautifully over time and has a beautiful sheen.
Made in-house from start to finish
Strapley begins the band-making process by rolling out entire leather sides, and then cutting the leather to fit the 42 mm or 38 mm Apple Watch. They then mold and contour the straps, and begin the leather-conditioning and distressing process.
Once the dyeing process is complete and the straps are assembled, the leather is pricked with iron chisels to give a distressed look.
The band has a beautifully subtle sheen, and the stitching is on point.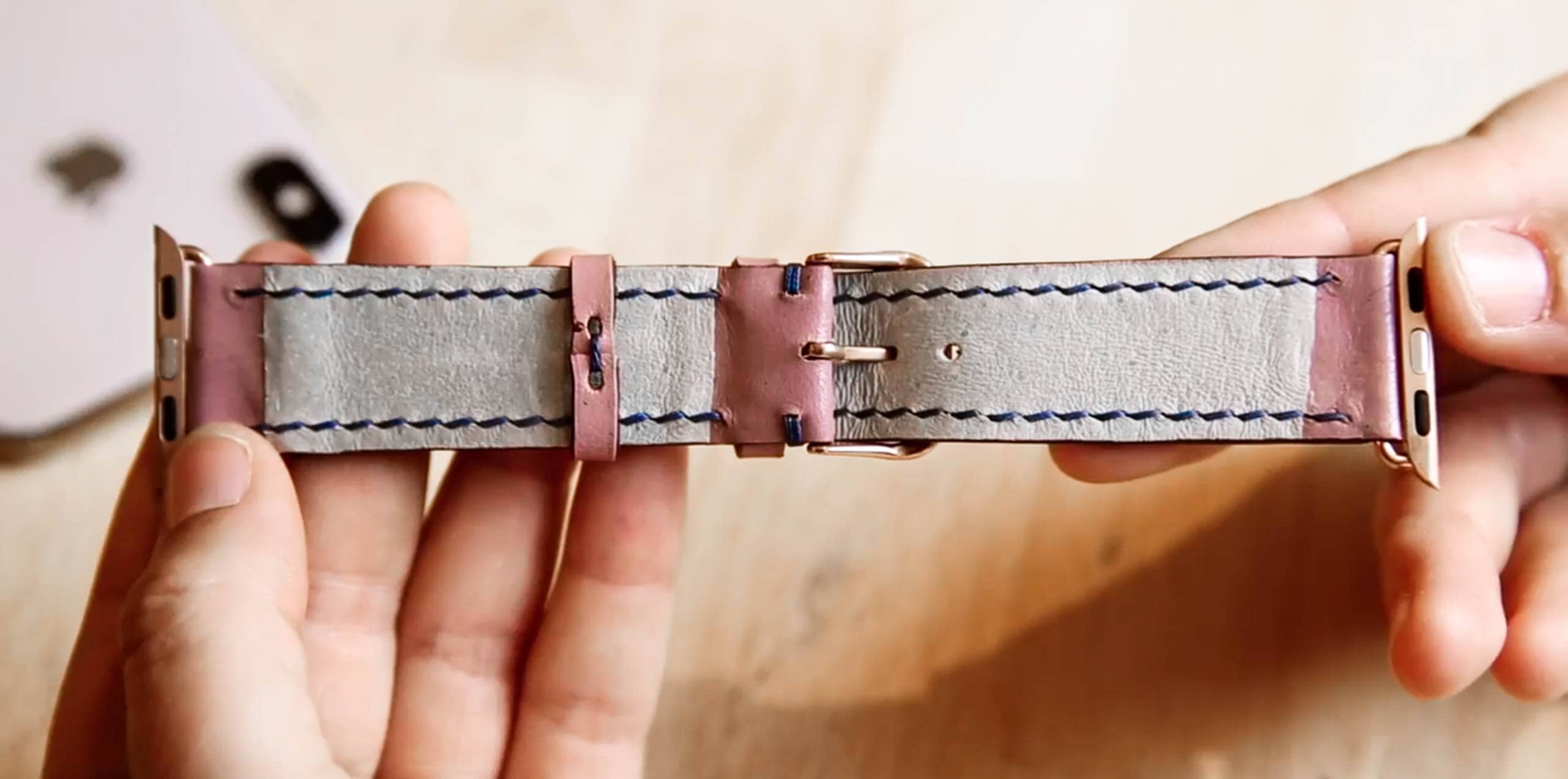 Strapley is super comfortable to wear though it takes a few weeks for the leather to perfectly soften up and mold to my wrist.
It feels so light and soft that after some time you won't even feel that you are wearing it.
Mix it up with five classy finishes
These luxe bands come in five different leather colors: Blue, Gray, Rosé, Off-White and Rockwood.
Choose from four different hardware colors: Silver, Space Gray, Rose Gold and Gold.
Price: $80
Buy from: Watch Store