Get those colorful Infograph complications back on your Apple Watch
Did your Apple Watch's Infograph face go monochromatic for seemingly no reason at all? If upgrading to watchOS 6 sapped your Apple Watch Series 4 of all its multicolored complications, there's an quick way to bring back the glory … mostly.
It's easy, but it's not as obvious as it could be. Plus, some people aren't happy about the way Apple changed the Infograph face's customization options.
When Apple showcased the Infograph watch face during the Series 4 rollout last year, some people thought it looked like "unicorn puke." The explosion of color certainly took a little getting used to, but the wealth of complications proved addictive. I came to love the crazy color scheme. And I found myself missing the multicolored madness when my Infograph face went a ghostly blue/white after the watchOS 6 upgrade. It's especially weird seeing your Activity rings as a series of stark white concentric circles.
Make Apple Watch Infograph face colorful again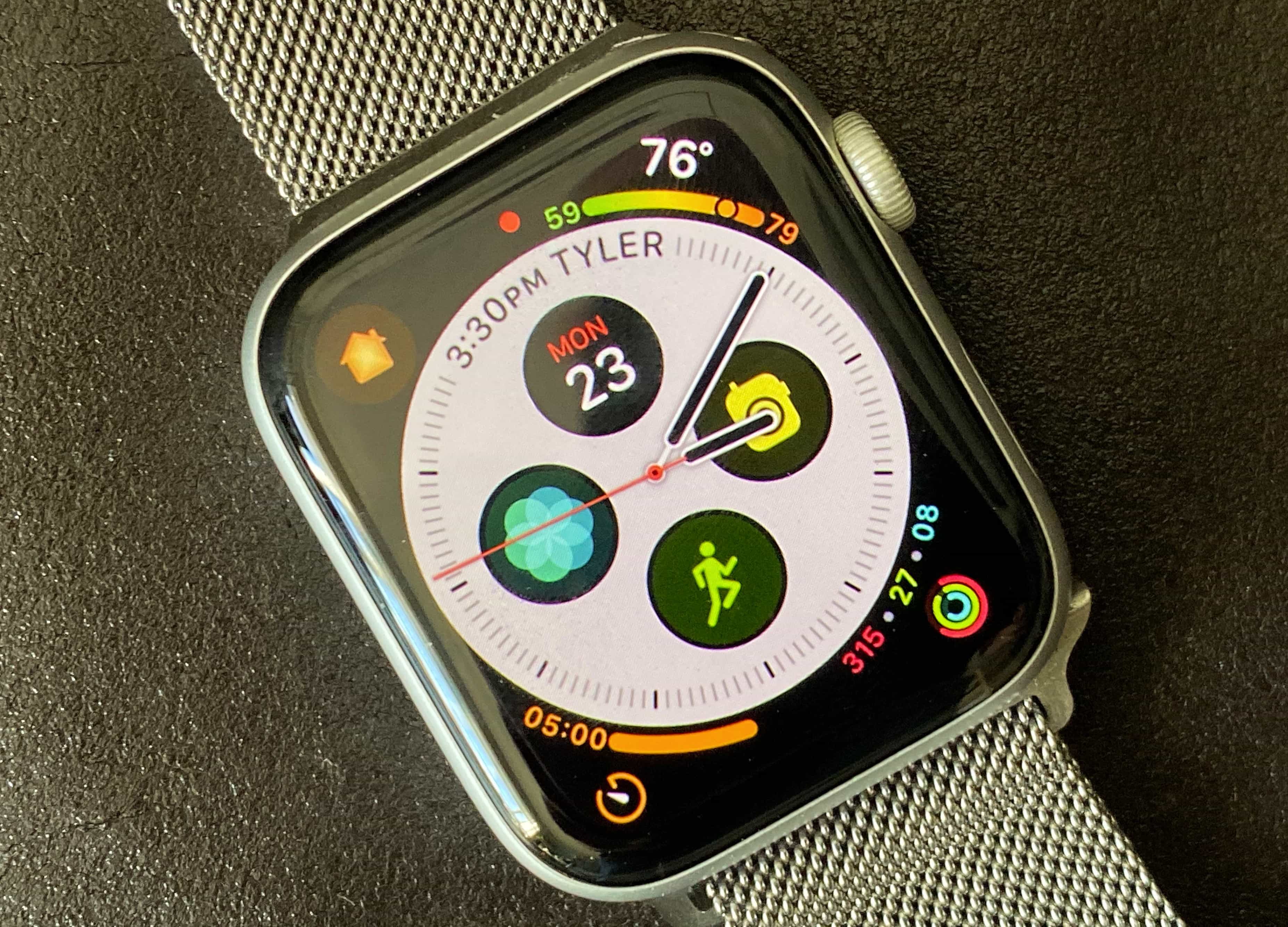 To return your Infograph watch face to its colorful original look, hard-press your Apple Watch face. Then tap Customize. Next, use the Digital Crown to scroll through your almost endless color options. Go to the top of the list and choose Black or White to get the colorful complications back. (Note: On Infograph Modular faces, you need to scroll up to select Multicolor.) Finally, tap the Digital Crown twice to confirm your settings.
If you prefer, you can do the same thing using the Watch app on your paired iPhone. In the My Watch tab, go to My Faces. Swipe through your existing options to find the Infograph (or Infograph Modular) face, then tap it. Under Color, select the White or Black (or Multicolor) option.
Why did this happen?
As noted in the watchOS 6 release notes, Apple added new monochrome complications in Infograph and Infograph Modular. If you previously selected an accent color for one of those faces — say, a dark green to go with your favorite green band — Apple likely kept your chosen accent color, but paired it with the new monochrome complications.
To me, the monochrome complications look like those grayed-out baseball hats. But not everybody loves the new look.
"I loved the info graph watch face, but now not so much because I can't change the accent color to match my band like I used to do, said commenter ScottNWDW on MacRumors.
Twitter user Ray Leonard apparently isn't a fan, either. He said "watchOS 6 fails" on his Series 4 and posted screenshots of the monochromatic Infograph faces.
watchOS 6 fails in my @Apple watch 4 generation, after install: fails with my watch faces infograph, @tim_cook
iOS 13 is amazing and love the dark mode… perfect! but watchOS 6 have fails with colors in infograph faces, thks! @tim_cook and the @apple team pic.twitter.com/PDYu8rTDtR

— Ray Leonard (@lcloudarchitect) September 21, 2019
Anyway, at least it's easy to get the color complications back in your Infograph or Infograph Modular Apple Watch face. Even if you can't pair those multicolored icons with your choice of accent color.
Via: MacRumors