Elago Sport band for Apple Watch is too good to be just $19 [Review]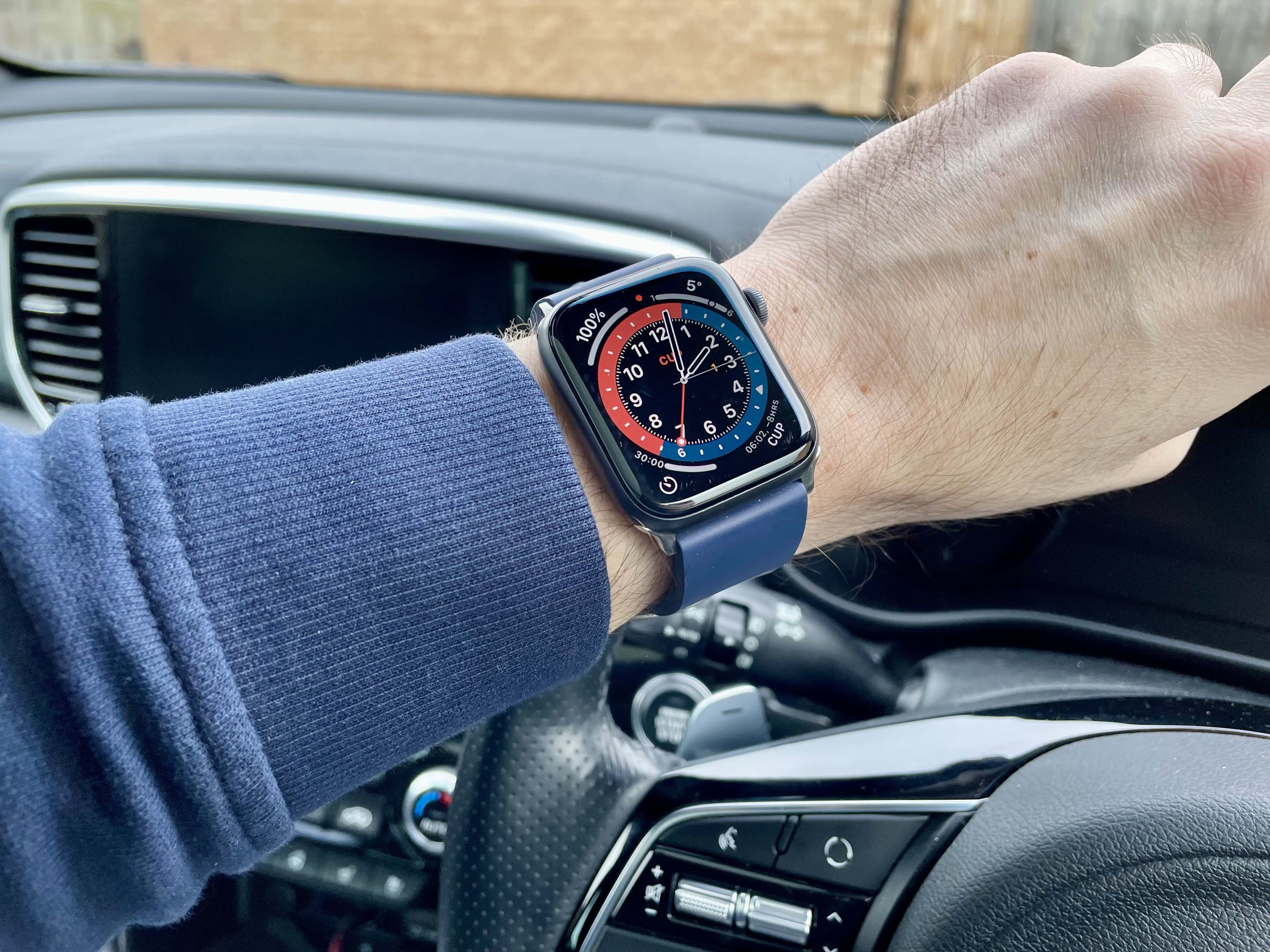 Elago's brilliant Sport band has quickly become my favorite activity band for Apple Watch. It's well-designed and built like a tank from super-sturdy materials. And it's unbelievably good value for money at just $18.99.
Want to know more? Here's our full review.
Silicone is typically the material accessory-makers choose when crafting activity bands for Apple Watch. And it's not a bad choice; it's lightweight, flexible, and water-resistant, which makes it ideal for almost any activity.
But unless you pay good money for high-quality silicone — like that used for Apple's own Sport band, priced at a rather steep $49 — you may find that your new band tears or breaks too easily when it gets stretched.
Silicone also tends to attract dirt and dust too easy, but there is another option — one that's significantly more robust, while delivering many of the same benefits. That's the fluoro rubber used by Elago.
Rubber makes for strong, sturdy Apple Watch bands
Fluoro rubber is more dense than traditional rubber, and more resistive to heat and chemicals. It's incredibly strong, much stronger than cheap silicone, and it doesn't act like a magnet for hair, lint, and other debris.
As a result, Elago's Sport band feels tough, like you couldn't break it no matter how hard you tried. It's ready for anything you might throw at it, but still lightweight and comfortable enough to be worn all day, everyday.
The band is soft and flexible, despite being slightly thicker than most silicone straps. And it's designed to be breathable, with a permeable inner surface that helps keep you dry during your toughest workouts.
I haven't had to clean the Elago Sport strap anywhere near as frequently as I have to clean my Apple Sport band. But when a clean is required, it doesn't mind being washed in soapy water, or scrubbed with a brush.
The price is stellar
Pictures of the Elago Sport band don't do it justice. It actually feels a lot sturdier, and indeed looks even more attractive, in real life. That makes its price tag of just $18.99 even more terrific. And that's what really surprises me about this band.
I've used lots of "sports" bands for Apple Watch, and the best ones weren't cheap. I'm yet to find a silicone band as good as Apple's, and that's more than double the price of this one. But I've been wearing Elago's band for several months now, and I have no complaints.
It's comfortable to wear, more than strong enough, and it looks good whether you're in the gym, at the beach, or in the office (when you're actually allowed to work in the office). It's ideal if you're looking for an affordable band that's good for anything.
You can order yours today in black, blue, or red from the Cult of Mac Store.
Elago provided Cult of Mac with a review unit for this article. See our reviews policy for more information, and check out more of our in-depth reviews.