Charge all your Apple devices with Zens Dual+Watch, now in white
Zens' popular Dual+Watch wireless charging pad is the one-stop charging system for all your Apple gadgets. It can charge three devices simultaneously, including your Apple Watch, iPhone and the new wireless AirPods.
The Dual+Watch mat is perfect for the bedside table or desk at work, and it now comes in white to match your AirPods.
Made by the Dutch company Zens — who are experts in wireless charging — the Dual+Watch charging pad fast-charges your iPhone, AirPods, plus your Apple Watch. It's available now from the Cult of Mac Watch Store.
Fast charging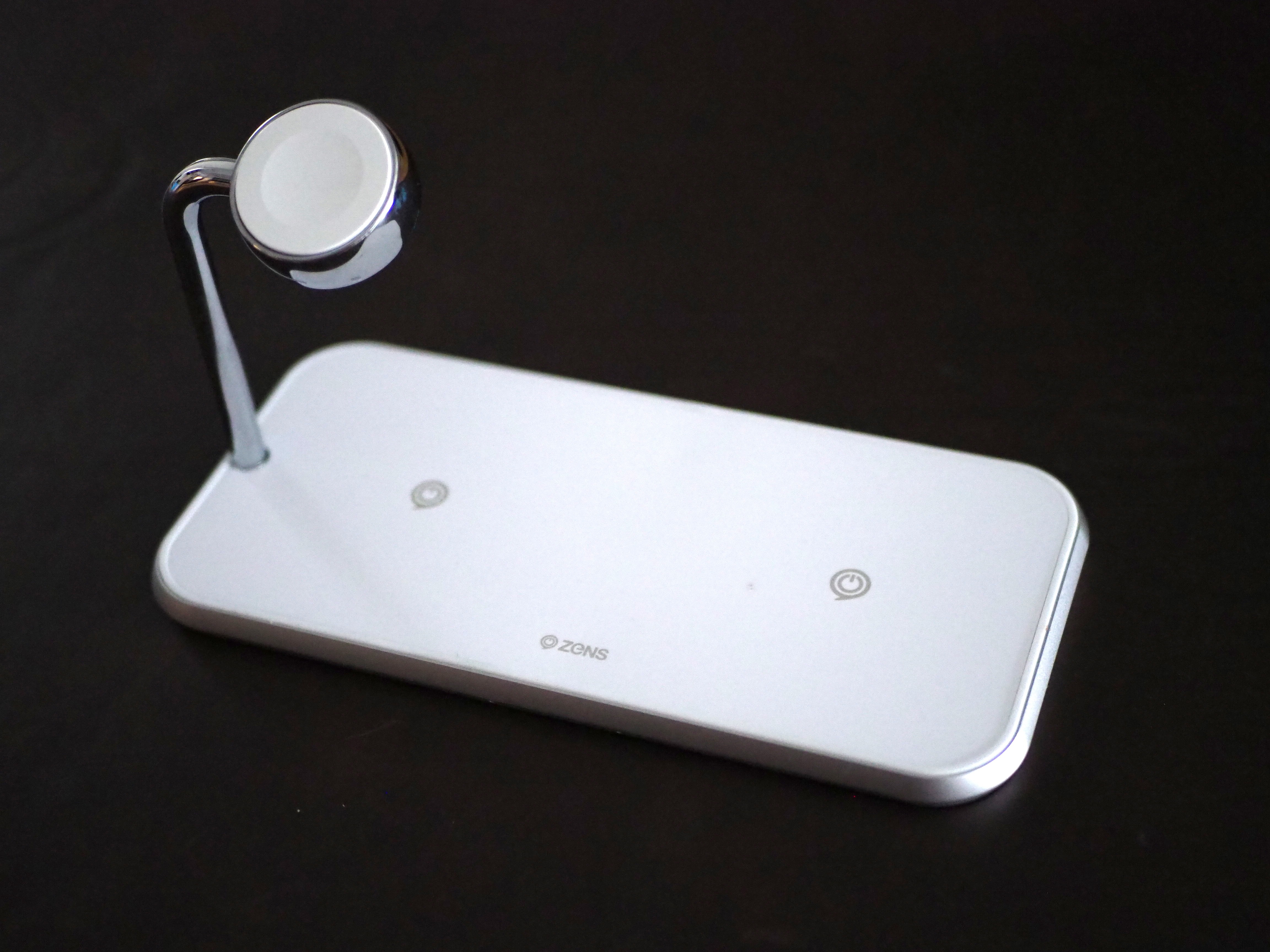 The Dual+Watch charger supports fast charging at 7.5 watts — currently the maximum supported by Apple — and outputs 20 watts total. It will charge the iPhone 8 through the latest iPhone XS/Max and iPhone XR models, and works with any Qi-compatible device.
The charging pad is well-made from a single piece of high-grade aluminum. The arm for the Apple Watch is made from stainless steel. The pad has a non-slip rubbery coat that prevents your iPhone from buzzing itself off in the middle of the night if texts or alerts come in. On the front are two subtle LED lights that tell you when devices are positioned correctly for charging. Crucially, they won't disturb your sleep.
The Apple Watch charger is Apple MFi-certified and is compatible with the Series 0 through 4. Unlike a lot of third-party Apple Watch chargers, the charger is built-in. No need to supply your own cable.
Charge all your Apple devices
The Dual+Watch wireless charging mat is a handsome, well-made charging system. It's perfect for the bedroom — or the living room, kitchen or office, for that matter.
Zens offers a three-year extended warranty on the charging pad. The Dual+Watch costs $116 and is available from the Cult of Mac Watch Store (with free shipping to the United States and Europe).