Celebrate Labor Day with huge savings in our Watch Store!

Summer's almost over, but our biggest sale ever is going strong for Labor Day weekend. Today is your opportunity to find amazing savings on beautiful Apple Watch bands in our Watch Store!
Save 20 to 40 percent on bands in leather, stainless steel, ostrich, stingray and more. We've rounded up some of your favorite domestic and international brands for this special sale, including Form Function Form, Clessant, Strapple, Juuk, Meridio, Ullu, Bucardo and OleksynPrannyk.
Check out our Watch Store today for the start of a long weekend of screaming deals!
Labor Day Weekend Sale!
Clessant
Designed for "people who wear what they love," each artisan-made strap from this French company is as beautiful as it is practical.


HEDock
Note: HEDock does not ship internationally. Dock not compatible with steel link bands. HEDock is made from high-quality aluminum and designed to safely charge your Apple Watch on your desk or by your bedside. It is the perfect accessory to accompany Apple Watch.


Juuk
Juuk's steel bands for Apple Watch have always impressed us. These precision-made bands rival their Swiss-quality counterparts.


Form Function Form
The Button-Stud Band by Form Function Form does away with any type of buckle or clasp, and instead has a single, stainless steel stud that holds the long, leather band in place.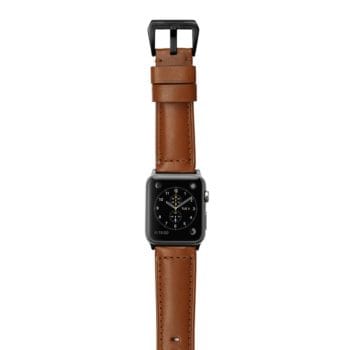 Strapple
Based in The Netherlands, Strapple originated as an outlet to create leather Apple Watch straps that are rugged, simple, durable, and timeless. Their straps are produced in one of the finest tanneries in Italy.


Meridio
This Italian company prides itself on combining the practicality and innovation of the Apple Watch with the inherent quality of Italian leather manufacturing.


Ullu
Based in Dubai, ullu's philosophy on product creation is a nod to the finer things in life. The luxury brand prides itself on crafting by hand premium leather Apple Watch accessories for its discerning clientele.


OleksynPrannyk
Compare this beautiful Double Tour strap from OleksynPrannyk to the $1,300 Hermes double tour bands offered by Apple. These straps are equivalent in quality and style, but cost a whopping ten times less!


Bucardo
The Apple Watch doesn't need to live on one's wrist alone. Bucardo offers a new way to wear Apple Watch, bucking current trends by melding vintage style and tech.