Attach AirTag to almost anything with Elago's protective keychain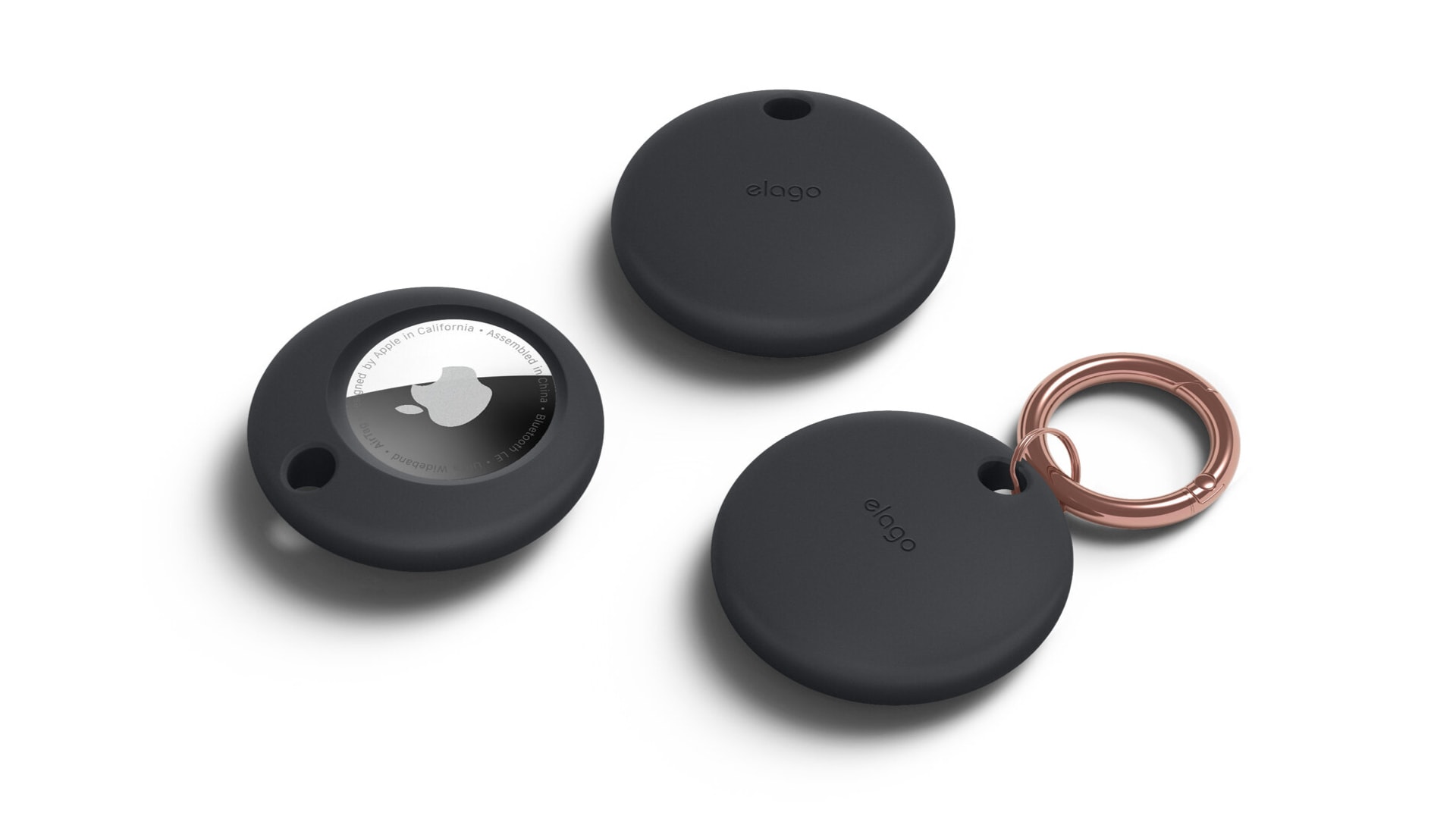 UPDATE 7/8/21: Elago's brilliant AirTag keychain is now available in new colors — stone, lavender and dark gray — and its price tag has been lowered from $15.99 to $11.99.
Make your AirTag infinitely more useful by combining it with an Elago Case keychain and attaching it to almost anything.
Made from sturdy silicone that keeps your AirTag protected at all times, the case also features a built-in clip that can be easily attached to any bag, coat, bicycle, and more. It's also affordable at under $12.
AirTag is one of the most advanced item trackers available today. However, without a companion accessory that allows you to attach it to whatever you want to track, it's not all that useful.
Naturally, Apple offers AirTag accessories of its own. But with prices starting at $29 — the same price as AirTag itself — they're not exactly cheap. Especially compared to the great third-party solutions available.
Elago's new AirTag Case is one of them.
Elago Case makes AirTag infinitely more useful
The Case envelopes your AirTag in soft yet sturdy silicone that ensures it won't pick up scuffs when your drop it or it rubs up against other items. It's food-grade silicone, so it's completely safe around kids and pets.
An included clip allows you to attach the Case to almost anything you want to track. It works great with jacket zippers, bags and suitcases, pet collars, bikes and scooters, and lots more.
It's near-indestructible and attractive design, combined with a price tag of just $11.99, makes the Elago Case a stellar AirTag accessory — and a great alternative to Apple's own for those looking to spend a little less.
You can order yours today from the Cult of Mac Store.