Your new Apple Watch Series 4 deserves a serious leather strap
So, someone who obviously likes you very much gifted you an Apple Watch Series 4 this holiday season. Now you'd like to add some personal style with an out-of-the-ordinary Apple Watch band. You should consider those made by Strapa, a company based in The Netherlands that produces some of the best leather Apple Watch bands we've seen.
Trust us, you'll love these bands.
Truly great leather Apple Watch bands
Cult of Mac Watch Store customers are likely aware of Strapa (formerly known as Strapple) from our online shop. Our very own Lewis Wallace reviewed the brand's Crocodilus band earlier, and I took the Primus for a spin in August. These straps are really well-made and luxurious — the perfect compliment to your Series 4.
See our gallery of gorgeous leather Strapa Apple Watch bands below.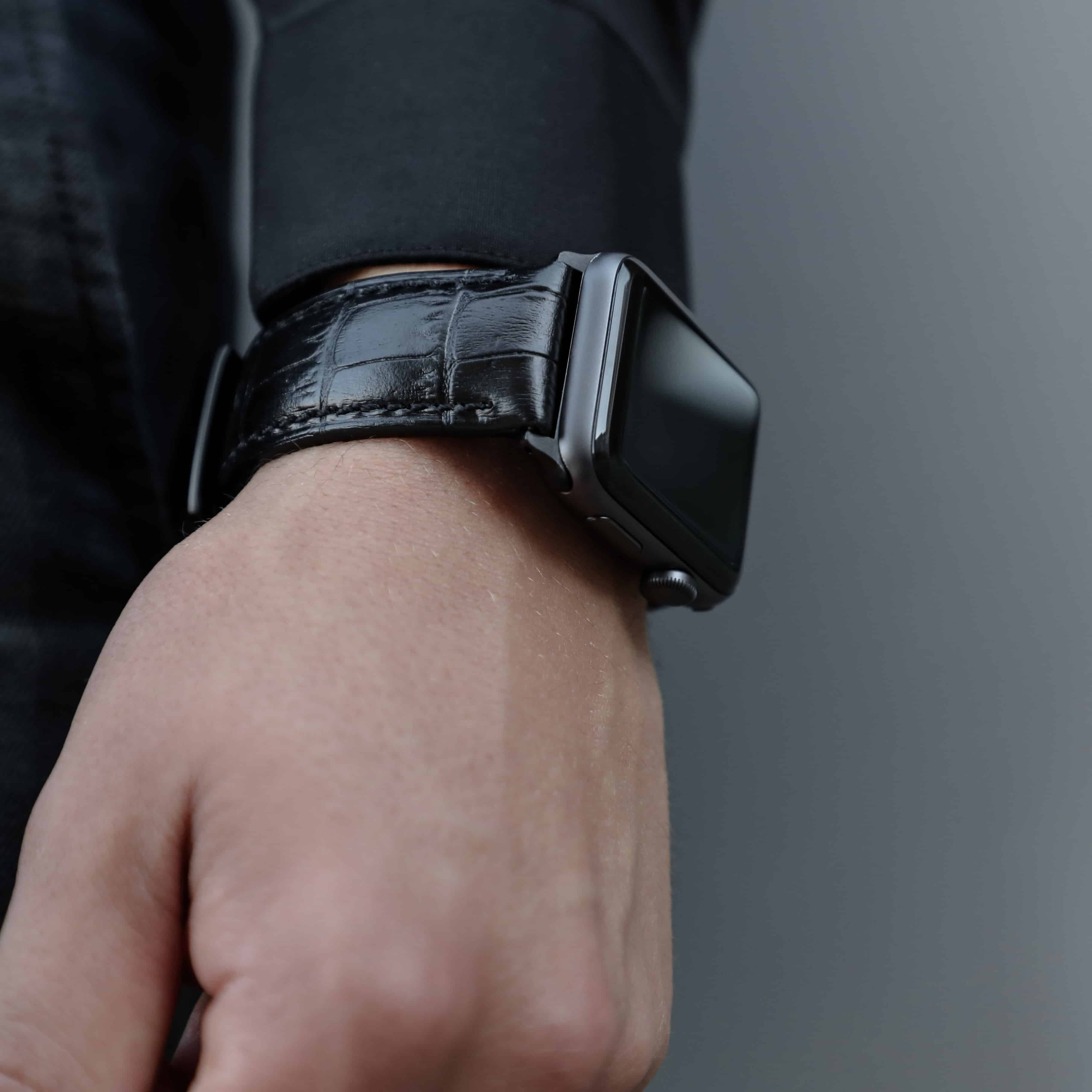 Made of carefully selected Italian calfskin leather with an expertly embossed alligator pattern, the Strapa Crocodilus Apple Watch band is quite luxurious. Each strap features a smooth leather backing and careful stitching with durable linen thread. A great way to get the look of alligator for far less!
Price: $129
Buy from: Watch Store
The Primus band is the newest addition to Strapa's gorgeous lineup. It features a bold, sienna-brown leather. It really is a striking band.
Strapa expertly crafts this exceptional watch band from rugged yet beautiful Italian leather. This fine leather undergoes a process of tanning and polishing to achieve a distinguished, rich and glossy look and feel.
Price: $105
Buy from: Watch Store
Strapa uses linen thread typically found in traditional artisanal saddlery and leather-working. It provides a timeless finish to the look.
Price: $95
Buy from: Watch Store
Much attention was put into the buckle design to ensure that it is not sharp and doesn't damage the leather of the band. Choose from either silver or black hardware in shiny or matte.
Price: $95
Buy from: Watch Store
The Ingenium Coffee Strap is made of clean and smooth Italian leather, which makes for an exceptionally stylish strap for the Apple Watch.
Price: $105
Buy from: Watch Store
Made of smooth Italian leather, the Ingenium Honey Strap comes in a stunning yellow-gold color.
Price: $105
Buy from: Watch Store
Strapa provided Cult of Mac with review units for this article. See our reviews policy and check out more stuff we recommend in our Best List reviews.