7 stylish Apple Watch bands your wardrobe needs [Reviews]
The Apple Watch has been out for well over a year now, and it's beginning to get a little bit long in the tooth. In addition, the second-generation wearable, which is rumored to arrive along with the iPhone 7 this September, isn't shaping up to be a worthy upgrade just yet.
The best way to breathe new life into your Apple Watch is to customize it with some different bands and bracelets. Check out my top seven picks in the video below.
If you'd like to pick up any of the bands from the video, below there's a list with links for each and every one.
Monowear Olive Nylon
If you're into your retro military-style NATO straps Monowear produce a great alternative to Apple's own nylon bands. Coming in six different colors, my pick of the bunch is this olive band. It's classic and understated, and will look great with any casual get-up you're wearing.
Price: $47.99
Buy from: Amazon
Supcase Unicorn Beetle Pro
If you're more of a G-Shock lover, then the Supcase Unicorn Beetle Pro is perfect. It's rugged rubber and plastic construction is ideal for keeping your precious Apple Watch safe from knocks and scrapes. Rather than consisting of a separate band and case, its uniform design means there's no chance of the case pinging off when working out.
Price: $14.99–$21.99
Buy from: Amazon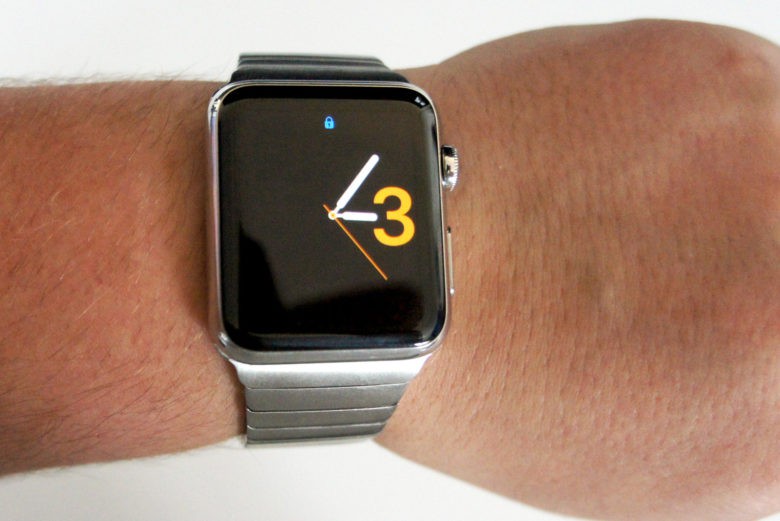 Wiplabs Band Link Bracelet
If you're after a bracelet that's more appropriate for meetings or just prefer a metal links over rubber — Apple's offering starts at a staggering $450. Well, the Wiplabs link bracelet is an almighty competitor, looking almost identical to Apple's metal link bracelet but coming in just short of $70. The quick-snap clasp allows for a fast and secure fit, and the link design provides breathability. It can be adjusted just like any other standard link bracelet and comes in the silver I have here or black, which is ideal for anyone with the space gray Apple Watch Sport. Best of all, it doesn't pinch at the skin or catch those little hairs. Its smooth, slick design makes for a smart well-polished finish to any outfit.
Price: $69.99
Buy from: Amazon
Goodidus Soft-Silicone Sport Band
The Apple Sport bands are really nice, but they're $49, which seems a little high for a rubber band. Amazon is full of low-cost alternatives which do the job just as well. I ordered myself a black sport band for my 42mm Apple Watch for around $8. I've now had it for over seven months now and it's still perfectly fine. So I've got the look of the $49 Apple Watch band but saved myself $42. Any color you can imagine is available and at that price you can afford to get seven different colors for the price of the original Apple Watch band. To me, it's a no brainer.
Price: $7.99
Buy from: Amazon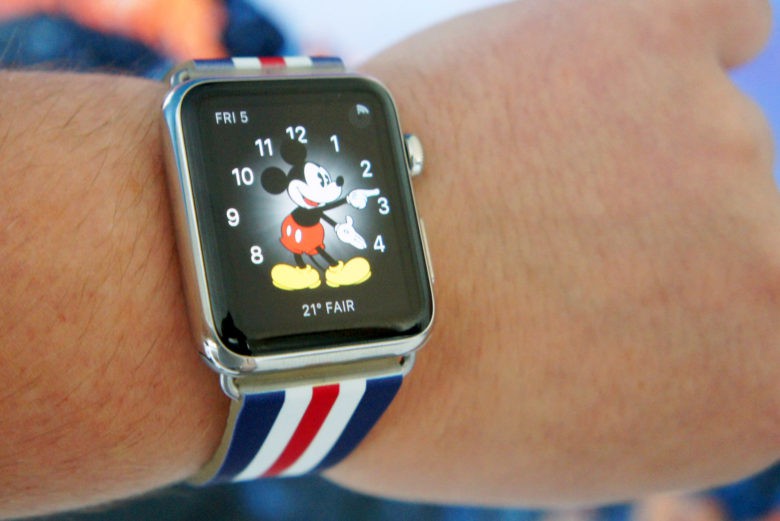 Casetify Custom Bands
For just under $40 you can create a totally personal and individual watch strap from Casetify. The straps are made from a high-performing, sweat-resistant polycarbonate material, which means they'll last you years and the prints won't fade if you're wearing them while sweating. You can design your band from their website or free iOS app, allowing you to drag in your own photos and logos or Casetify's own predesigned elements to create your design.
Price: $49
Buy from: Casetify
Monowear Silver Link Metal Band
If you're like me, one metal band isn't enough. The perfect alternative comes again from Monowear. Their sliver metal link band is a stunning stainless-steel band, which is perfect for those formal occasions. The smart style of the Monowear metal strap transforms your Apple Watch into an elegant, modern timepiece. I've been wearing this band on and off for almost a year and it has stood the test of time. Of course, it's got a few scratches from general wear and tear, but still looks superb with my Apple Watch.
Price: $79.99
Buy from: Monowear
Strapley Leather Band
Last on my list of awesome Apple Watch bands is the Strapley leather band. It comes in six different colors, this being the Nude leather band, which looks a little bit darker than it does on the site, but still a great complimenting shade to the Apple Watch. The leather bands are hand-cut and assembled, which really shows in the quality. These really feel like premium bands. The stitching is on point and the colors combined with the vintage-style distressing gives the strap a heritage feel. Plus Strapley offers a try-on guarantee with every strap, so it's clear how important quality control is to them.
Price: $115
Buy from: Strapley
Cult of Mac received review units for this roundup. Read Cult of Mac's reviews policy.