Take AirTag for a ride and track your bike with these Laut mounts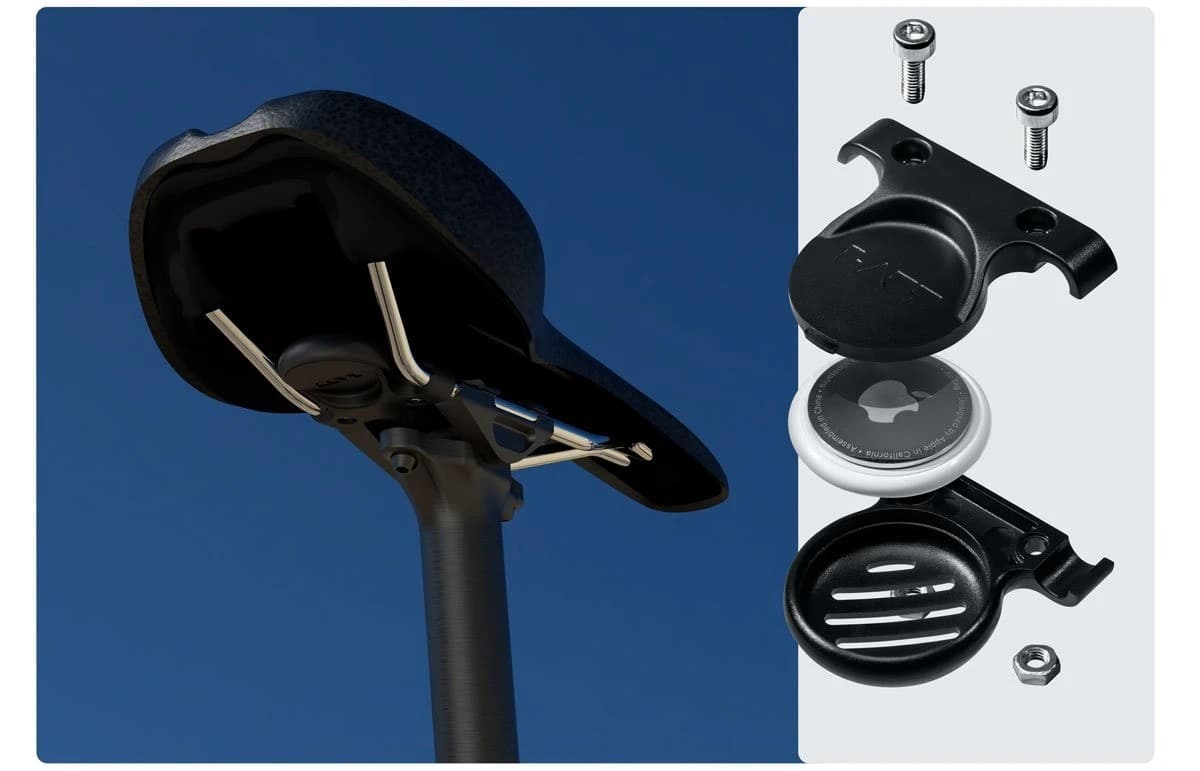 If you love your AirTag sooo much that you take it on romantic bike rides (or, more likely, you just want to track your sweet ride) check out these brilliant bike mounts from Laut. They're well designed and wonderfully affordable.
You can either attach your tracker to your saddle for under $20, or beneath your water bottle for even less. And because Laut's mounts are so inconspicuous, thieves won't even know your AirTag is there.
If you own a pricey bike, you'd be crazy not to track it with an AirTag. It's the easiest way to ensure that if it ever gets stolen, or you just forget where you left it, you can track its location from any Apple device.
But you don't want to leave your AirTag where thieves will find it, otherwise they'll just remove it before riding off with your property. That what's makes Laut's new AirTag mounts so good: No one else will notice they're there.
Laut's AirTag mounts keep your bike safe
The Bottle Mount, priced at just $14.99, sits on your bike beneath the bottle holder. It comes in two parts, allowing AirTag to sit inside it, and it attaches directly to your bike's frame so it can't be easily removed.
Alternatively, if you don't have a bottle holder, there's the Saddle Mount, pictured top. Priced at $19.99, it securely fastens to the underside of your bike's saddle, with your AirTag sitting inside it, where it can't be seen.
Both accessories keep your AirTag protected so you don't have to worry about it getting damaged. And they won't interfere with connectivity, so you'll be able to track it just fine.
Bag your Laut mount for AirTag from the Cult of Mac Store today.